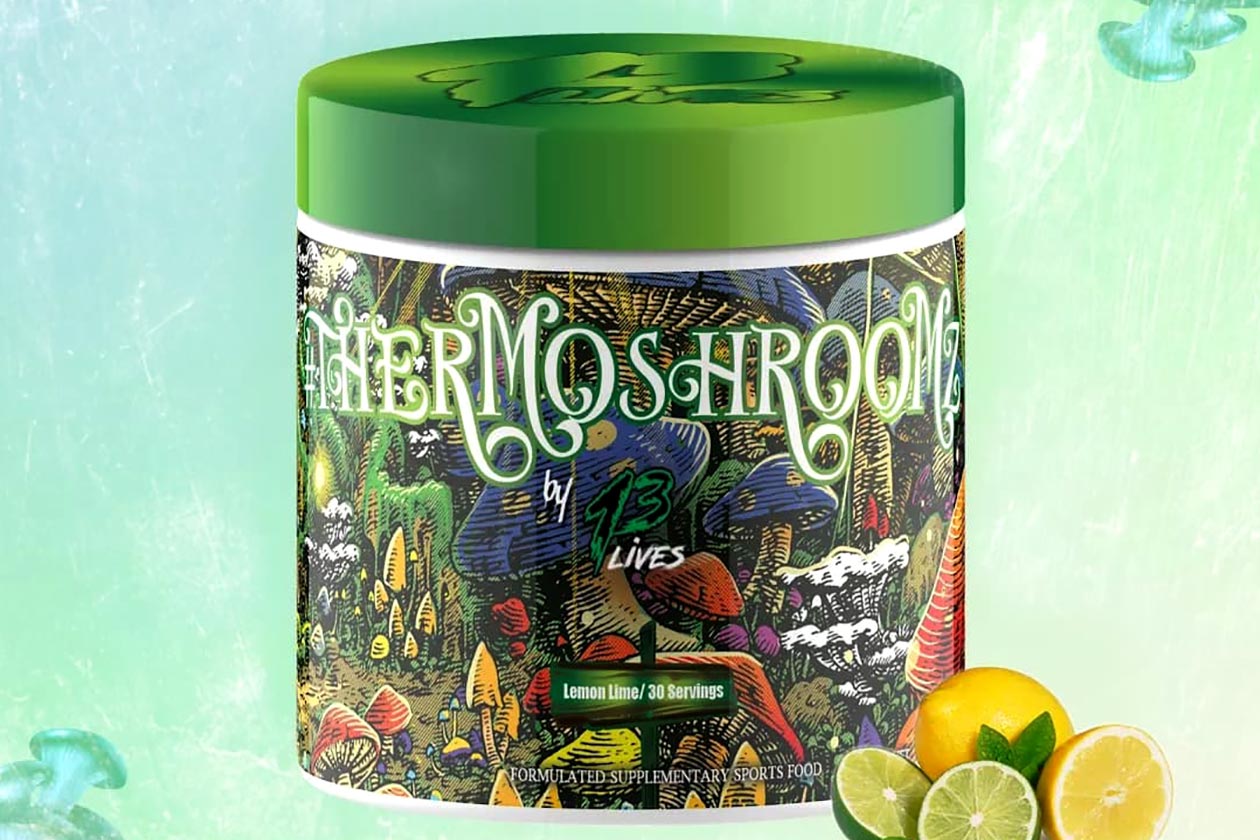 The uniquely-branded Australian company, 13 Lives, has revealed and released another rather interesting product that brings together two types of already rather specialist supplements. ThermoShroom is the name of the product, which you could probably guess, is a hybrid formula bringing together thermogenic ingredients, mushrooms, and a bit more.
13 Lives' ThermoShroom is available now through its online store at $59.95 (46.40 USD) for a tub of 30 full servings in your choice of straightforward flavor, either Lemon Lime or Raspberry. Seven main ingredients power the complete formula behind the supplement, with only one of those being a mushroom extract while the rest are for fat loss and focus.
13 Lives has packed each serving of ThermoShroom with 200mg of the mushroom cordyceps and three different BHB salts combining for a light one gram. The other three ingredients backing the product are a solid 600mg of alpha-GPC and half a gram of acetyl-l-carnitine for focus, and finally, 25mg of GBBGo branded GBB for enhanced thermogenesis.