May 4th, 2021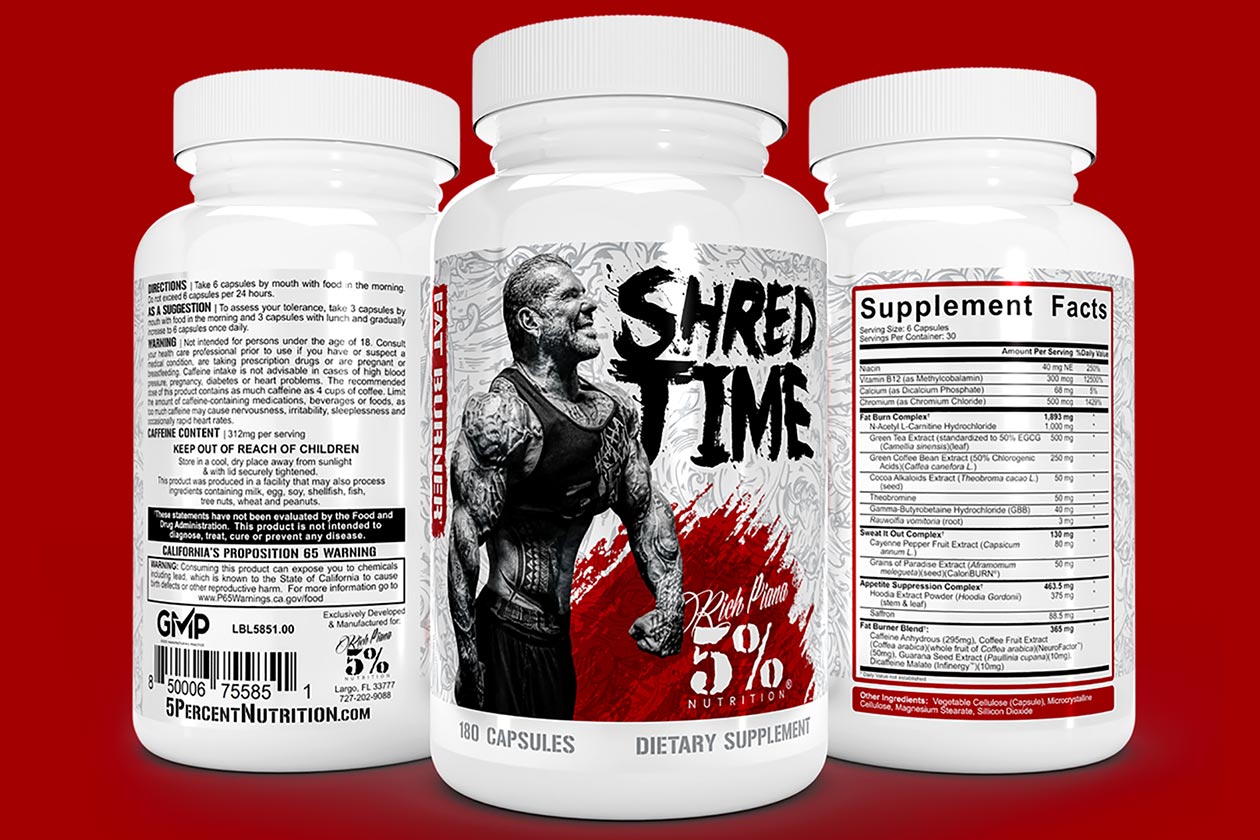 To prepare fans for the shredded summer season, which is not that far away, 5% Nutrition has released an all-new weight loss product featuring quite a comprehensive blend of ingredients. The brand has named the supplement "Shred Time" and describes it as an "overdosed" thermogenic powerhouse, squeezing just under 3g of active ingredients into a six capsule serving.
To support its primary goal of burning fat, 5% Nutrition's Shred Time features a gram of acetyl-l-carnitine per serving, as well as half a gram of green tea, theobromine, and alpha yohimbine. To further enhance thermogenesis and make you sweat, there is 80mg of cayenne extract, GBB, and CaloriBurn branded grains of paradise, as well as hoodia and saffron to help with appetite control.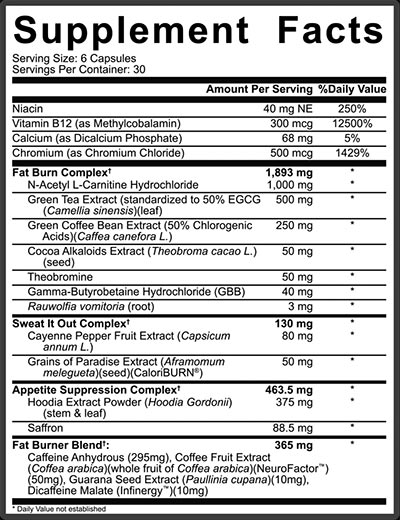 The final area of 5% Nutrition's Shred Time formula is all about stimulation, an effect most weight loss supplements come through on quite heavily. To power that department, alongside the potent 3mg of alpha yohimbine mentioned above, the brand has included NeuroFactor for focus, and three sources of caffeine combining for around 300mg to increase energy.
5% Nutrition has already made its all-new Shred Time available for purchase through its online store, where it does have a higher price than most of the fat burners we see at $52.99. You can save a bit of money on that if you use our Stack3d Insider coupon code to drop it to $45, and you do get the usual amount of servings per bottle at 30, so it'll last you an entire month.