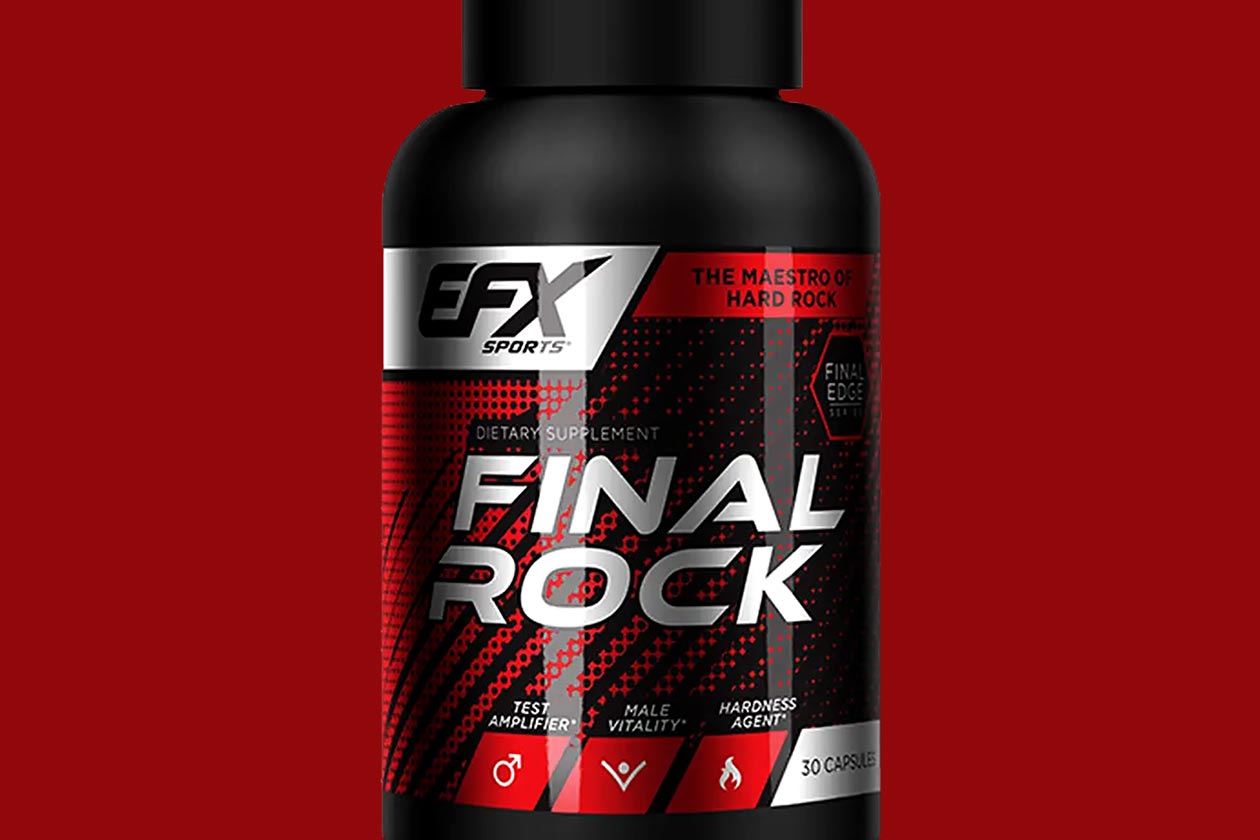 Yesterday we posted about Final Bullet, the first Final Edge Series supplement from EFX Sports, which is a line of products exclusive to its distributors and retailers in the Middle East. We know of three supplements in the series; the first is the pre-workout Final Bullet, then you have the on-the-go Final Bullet RTD, and the item we have details on today in Final Rock.
EFX Sports Final Rock is now available through the reliable supplement retailer Sporter, the same place stocking Final Bullet. The store has Final Rock priced at AED157.50 (42.88 USD), so it's exactly the same as a tub of Final Bullet. That is for a bottle of 30 capsules, and with one capsule being a serving, that works out to 30 servings, and for those wondering what it does, it's a testosterone booster.
While Final Bullet features a handful of commonly used pre-workout ingredients, that's not so much the case with EFX Sports' Final Rock. The product brings together a somewhat uncommon blend of ingredients to boost testosterone, enhance vitality and drive, but most of all, or at least according to Sporter's website, it hopes to help those having trouble getting an erection.
The ingredients in the product that all squeeze into a single capsule serving include 100mg each of mucuna pruriens and tribulus, cayenne extract, theobromine, theophylline, and arginine malate. EFX Sports has also thrown in 250mg of its signature Kre-Alkalyn creatine, BioPerine to improve the formula's absorption, and lastly, the branded Taxadrol blend of botanical extracts.