May 11th, 2021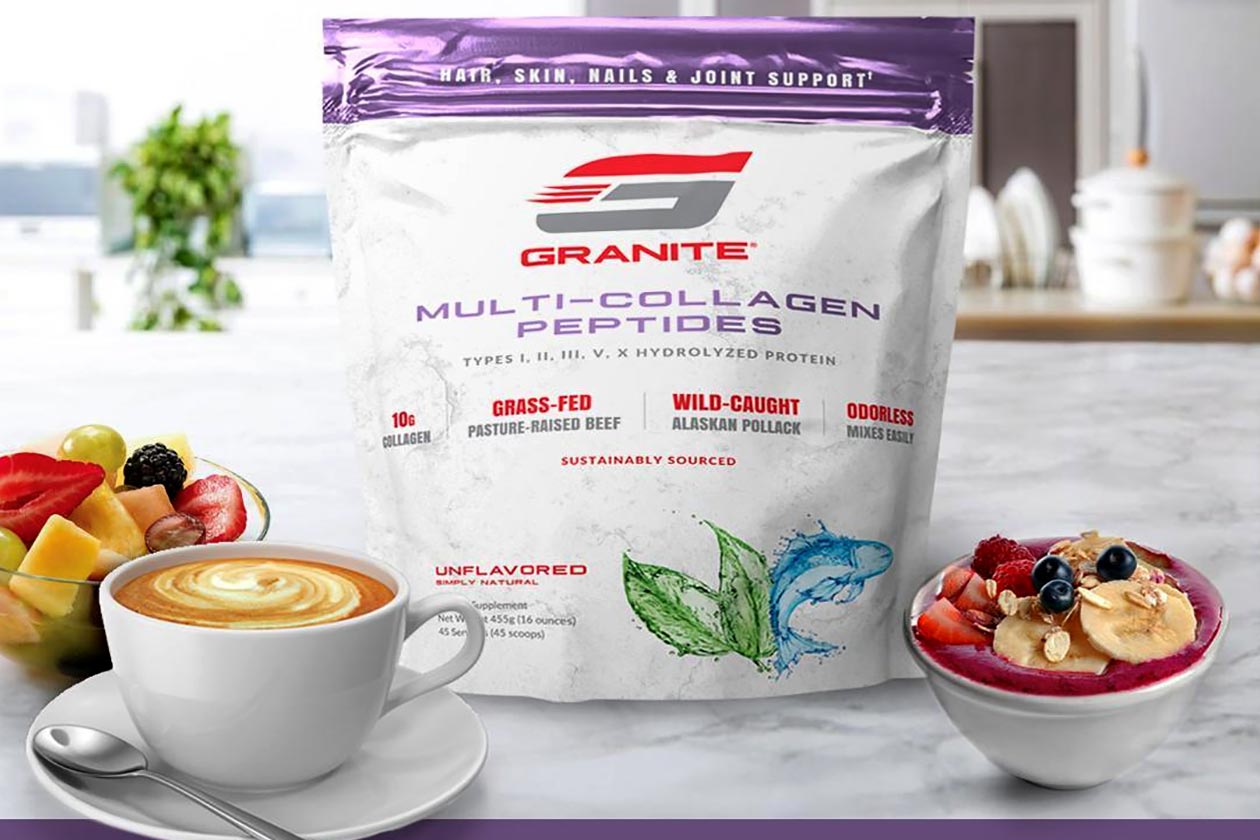 John Meadows' quality supplement company Granite has jumped on the now well-established category of collagen products, and in typical granite style, it has taken a premium approach. The supplement is straightforwardly named "Multi-Collagen Peptides" and is the first entirely new release we've seen from Meadows and Granite since Vaso Blast from October of last year.
The price of a bag of Granite Supplements' Multi-Collagen Peptides is $39.99 before any discount, and you do get quite a few servings in each bag with a total of 45. The brand has decided to make it odorless and completely unflavored, so it's easier to mix with smoothies and shakes. As for the formula behind the product, Granite has taken a comprehensive collagen approach.
Each serving of the Granite Supplements product has 9g of protein and 40 calories, all from its 10.1g collagen blend of grass-fed collagen, wild-caught Alaskan pollack, eggshell, and chicken collagen. Altogether they provide a full spectrum of collagen types in I, II, III, V, and X, which is a bit beyond the couple you get in most other dedicated collagen supplements.