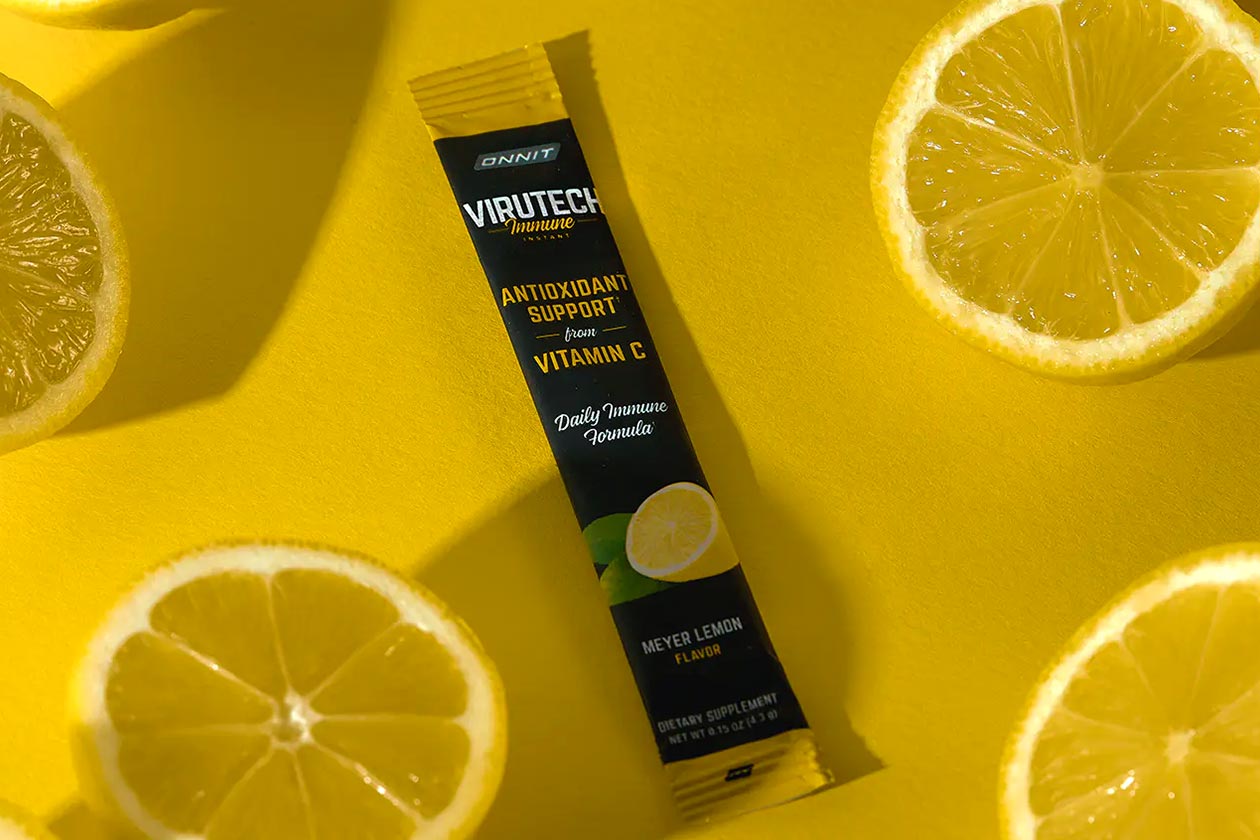 Virutech Immune is intended to be an updated version of Onnit's original immune support supplement simply named Virutech, although unlike that original, Virutech Immune does not come in capsule form. The brand has decided to make its newest take on the product a flavored formula, available in a box of 30 single-serving stick packs to have with you on the go.
Onnit has carried over a lot of the ingredients found in Virutech to its all-new Virutech Immune, with the supplement still aiming to strengthen and support your immune system. It has zinc, vitamin D3, and a reasonable half a gram of vitamin C, as well as lysine, quercetin, alpha lipoic acid, and the completely new additions to Virutech in astragalus root and curcumin.
As mentioned, Onnit's Virutech Immune comes in a flavored powder instead of capsules, and it has quite a few flavors to choose from in Meyer Lemon, Blood Orange, Elderberry, and Hibiscus Raspberry. All of those options are in stock now on the brand's website, where a box of 30 single-serving stick packs costs you a lot more than the original at $59.95.