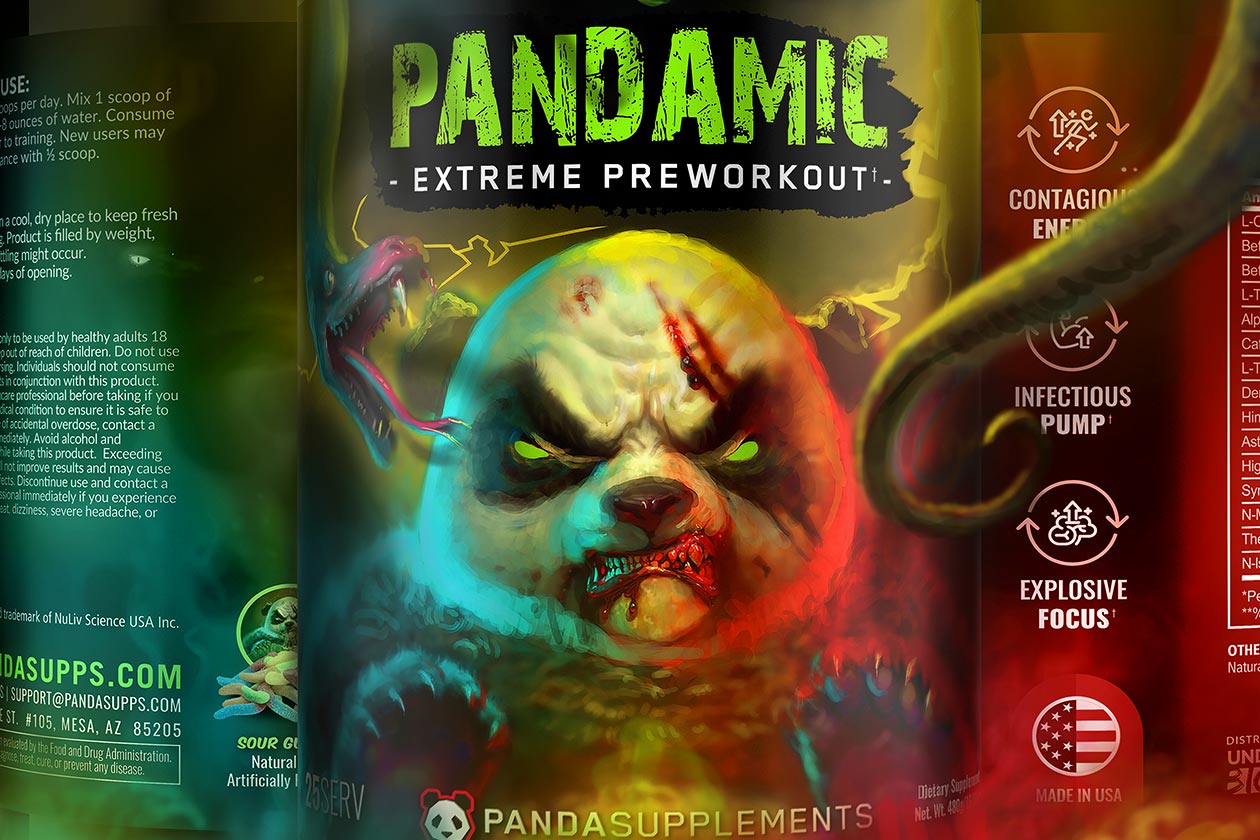 Panda Supplements is an up-and-coming brand that covers an impressive number of popular and mainstream categories, especially considering it's not even two years old yet. Panda has a pre-workout, protein powder, a BCAA-based amino, a nootropic, sleep aid, and two fat burners, one flavored and the other promising a more extreme experience and in capsule form.
To close out the month of May, Panda Supplements is introducing a second pre-workout separate from its original competitor Fierce, called Pandamic Extreme. It's been formulated to deliver a more advanced and intense experience compared to Fierce, which is made relatively obvious in its formula as it features some hefty dosages and potent stimulants.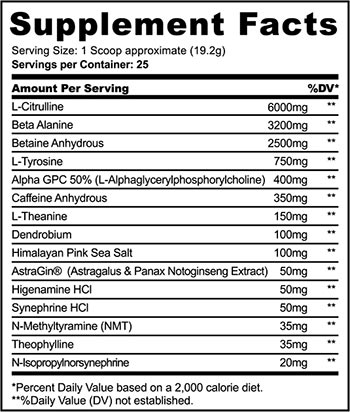 We've added the facts panel for Pandamic Extreme in the image above, including performance and pump ingredients such as 6g of pure citrulline, 2.5g of betaine, and 3.2g of beta-alanine. The rest of the formula is all about energy and focus, and as mentioned, it is aiming for a more extreme experience with the likes of 350mg of caffeine, dendrobium, theophylline, higenamine, and isopropylnorsynephrine.
Panda Supplements is now taking pre-orders for its Pandamic Extreme pre-workout through its website, although it's not really a pre-order, as it plans on shipping those orders in just a few days. The brand has priced its more potent and intense experience at $57.99 for a tub of 25 full servings, and there is only one flavor available at the moment in Mango Peach.