May 27th, 2021
Pumping Iron is Muscle Beach Nutrition's long-awaited stimulant pre-workout, and it is indeed well worth the wait. The supplement comes with more nitrate ingredients than anything else out there, with 2g of citrulline nitrate and a gram each of beta-alanine, proline, and betaine nitrate. The brand has also included ingredients for energy, focus, and performance to make it a well-rounded experience.
Review
On the energy and mental focus side of Muscle Beach Nutrition's Pumping Iron pre-workout, you get more than enough to power you through your workout. It's not on the level of stimulant junkie supplements, nor is it in the realm of the more moderate competitors. The stimulating effects of the product are in line with other popular mainstream competitors such as C4 Ultimate and Ghost Legend.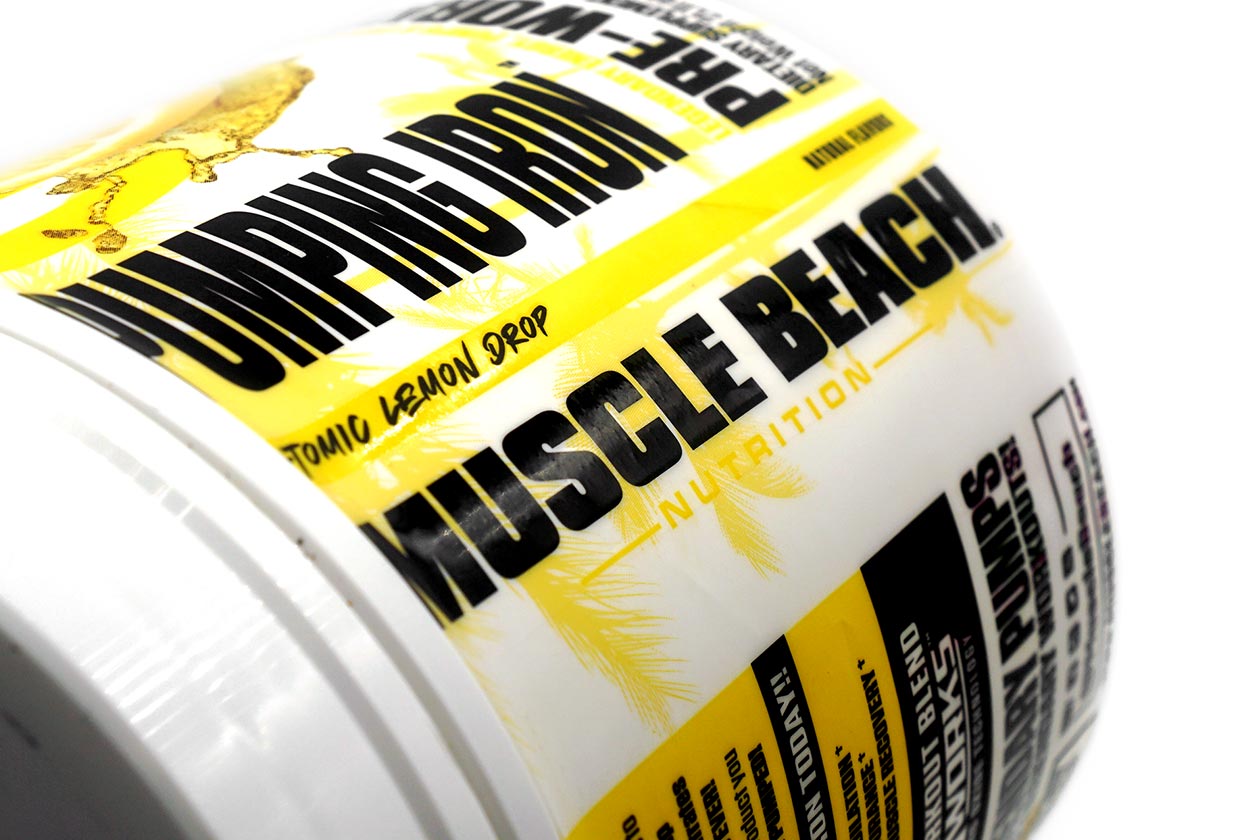 While Pumping Iron's energy and focus is noticeable and, as mentioned, more than enough to get you powering through a workout, where the supplement truly shines is in the pump department. With 5g of nitrate ingredients and a huge 10g of citrulline malate, it's not too surprising that the Muscle Beach Nutrition pre-workout delivers great pumps, although it is surprising just how good they are.
Pumping Iron is one of the few pre-workouts we've had where you don't need to stack another product to get intense pumps. Muscle Beach Nutrition's formula delivers some of the best pumps we've ever had, let alone pumps in a pre-workout with stimulants. They're on par with the likes of Ghost Pump and King Of Pumps, but once again, it is a well-rounded supplement with other effects going on.
You'll notice your muscles fill up much quicker in the Muscle Beach Nutrition pre-workout, with as early as the first exercise of your workout bringing on an obvious fullness and density. As you progress, the pumps only get deeper, harder, and more intense, leading to an addictive experience where you want to do high reps purely to feel the painful yet enjoyable, dense pumps for longer.
Summary
Muscle Beach Nutrition's Pumping Iron is a truly unique experience. While there are products that stand out with incredible energy, focus, or long-lasting performance, it's a lot less common to have a stimulant pre-workout's pump be the star of the show. That is more than the case in Pumping Iron, making it well worth trying for those that enjoy pump-powering supplements.