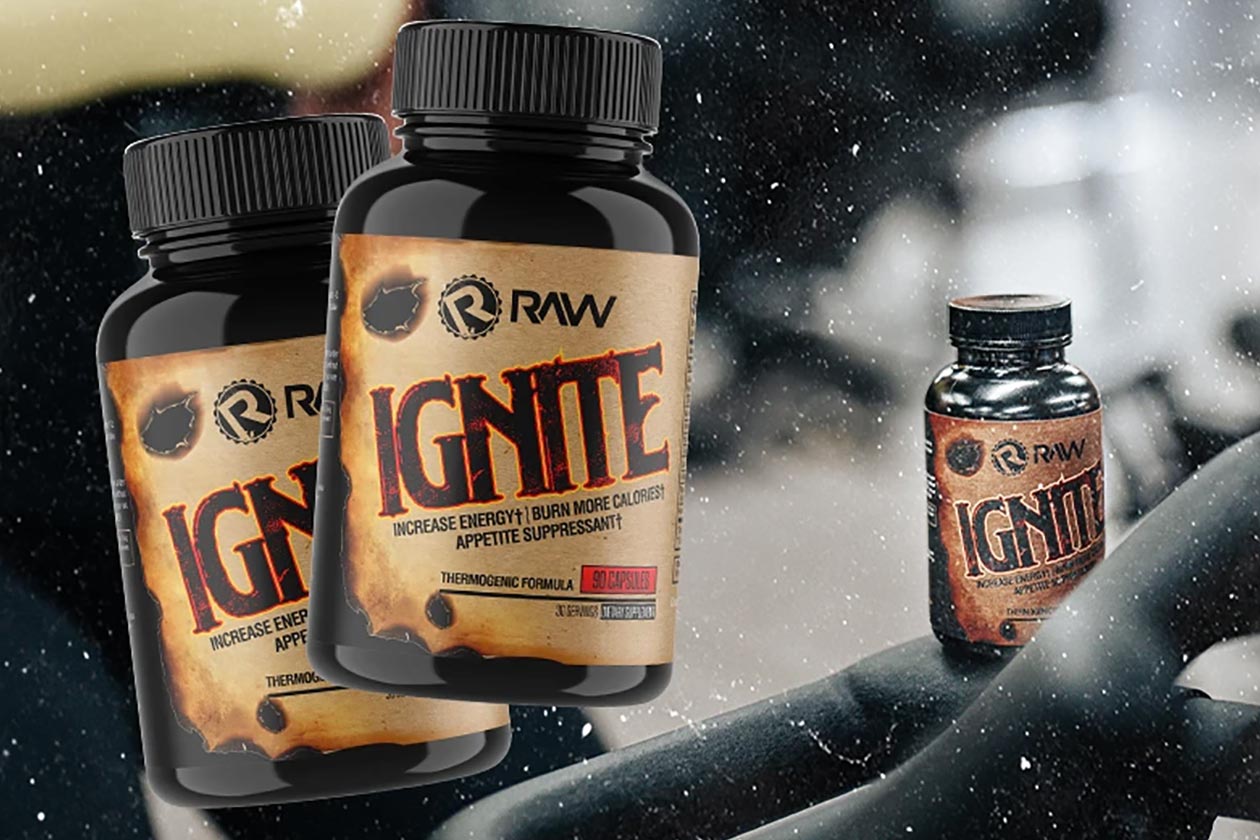 While Matt Jansen's brand Raw Nutrition is still relatively new and has expanded into several different categories, it hasn't really flexed its muscles with a stimulant-based supplement. The brand does have a pre-workout containing caffeine and yohimbine, although it isn't overly heavy in that area, with the caffeine at a moderate 200mg in its maximum serving.
This week, Raw Nutrition is introducing fans and followers to its first-ever fat-burning product, Ignite, and that is where it's decided to show just how intense it can get when it comes to stimulants. Raw Ignite brings together a selection of fully transparent ingredients to enhance metabolism and thermogenesis, suppress appetite, and provide intense energy and mental focus.
You can see the entire facts panel for Raw Nutrition's Ignite in the image above. It definitely falls into the area of hardcore, even more so than its pre-workout, which is where we typically see brands shoot for an intense experience. The weight loss supplement includes isopropylnorsynephrine, alpha yohimbine, higenamine, eria jarensis, and of course, caffeine at 300mg a serve.
Raw Nutrition's first entry into the world of fat burners should have no problem packing a punch, with all of its ingredients squeezed into a three capsule serving size, intended to be taken once a day. The brand has set the price of Ignite the same as its two protein powders, Raw Protein and Raw Vegan Protein, at $49.95 before any discount for a bottle of 30 full servings.