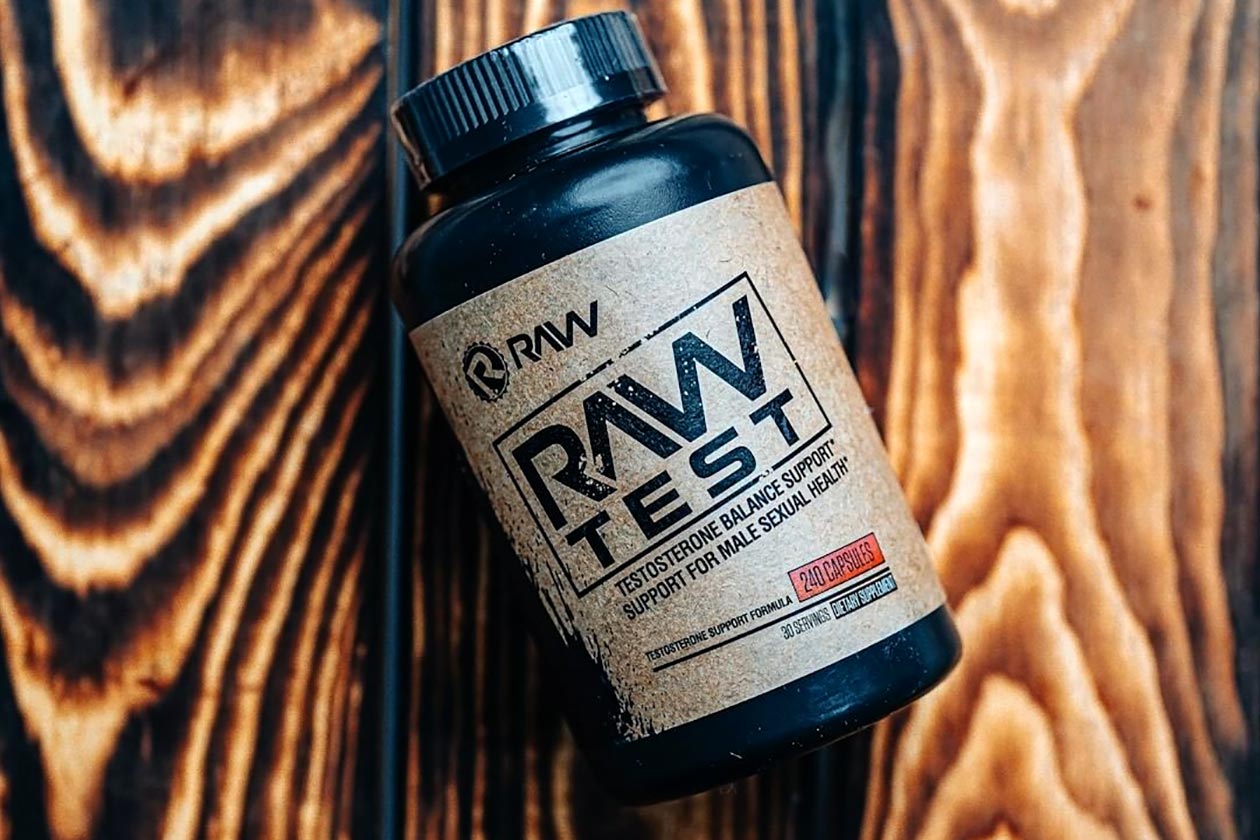 As promised, today, Raw Nutrition has launched its first entry into the popular testosterone boosting category of supplements with its all-new and well-dosed product, Raw Test. The brand squeezes all of Raw Test's eight main ingredients into a rather large eight capsule serving size, with the usual 30 servings per bottle and a price tag of $64.99 on the Raw Nutrition website.
Like many other testosterone boosters on the market, Raw Nutrition's Raw Test aims to provide a variety of benefits, although unlike a lot of its competitors, it has a strong set of ingredients backing it. Altogether, the formula behind the supplement aims to improve natural testosterone production to in turn help build muscle size and strength, as well as support sexual health, metabolism, and healthy estrogen balance.
The ingredients Raw Nutrition has brought together for Raw Test include two premium branded features in 1.65g of Byroviron bryonia laciniosa and 600mg of the incredibly popular and proven KSM-66 ashwagandha. The other six ingredients filling out the product are muira puama at a gram per serving, zinc, ursolic acid, boron, half a gram of fenugreek, and 150mg of DIM.
As mentioned, you can now purchase Raw Nutrition's testosterone booster debut Raw Test through its online store at $64.99, which is just a touch more than we predicted somewhere in the 50 to $60 realm. You can use one of the brand's athlete or ambassador coupon code on Raw Test, such as recently crowned New York Pro champion Nick Walker's "MUTANT", which brings the supplement down to a much nicer $52.