Four of Redcon1's most popular products now comes in convenient stick packs
May 7th, 2021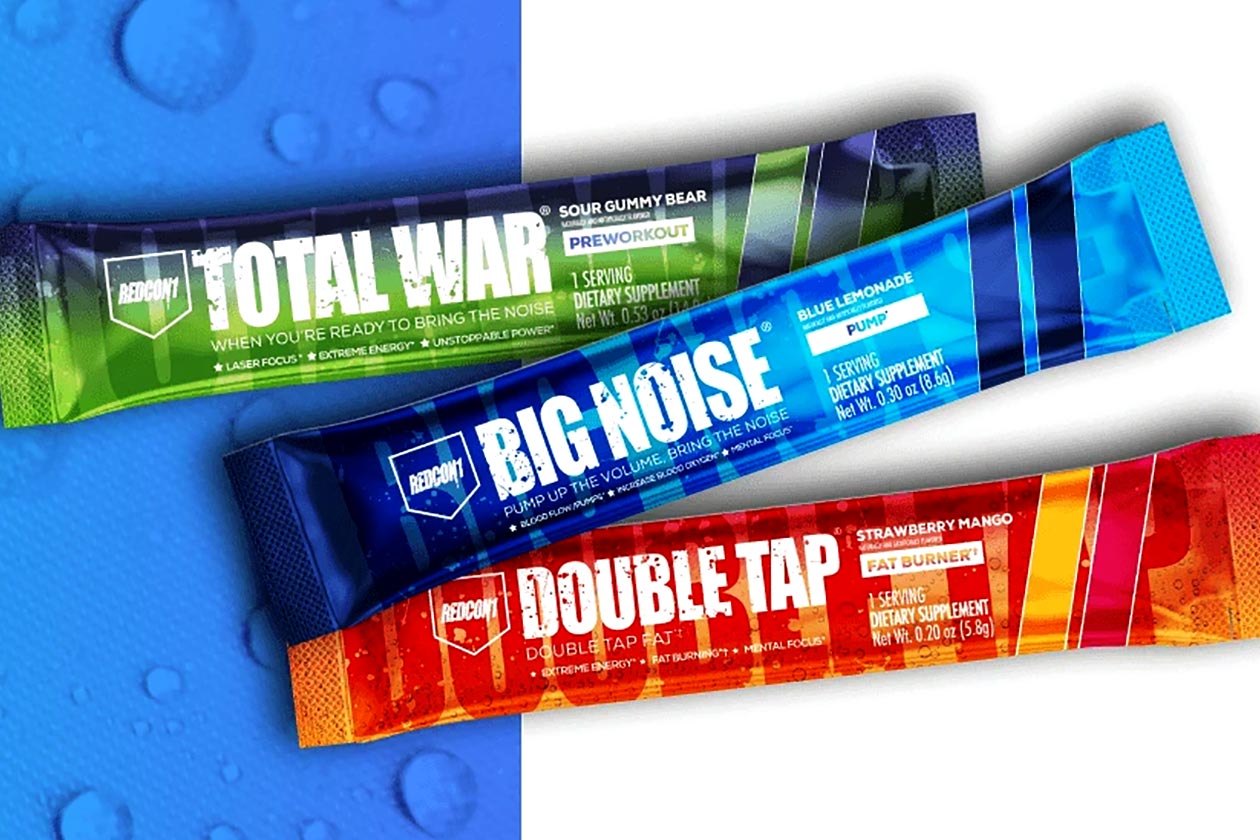 Redcon1 has one of the largest lineups from a sports nutrition company for its size, and now it's made it even easier for those new to the brand to try some of its most popular supplements. Over the years, Redcon1 has had sample packs, which is what it has introduced this week but in a different shape with single-serving stick packs that'll be consistently available on its website.
Stick packs are a great way to try a serving or two of a certain product before investing in an entire, full-size tub. It lets you know if it is a supplement you like, whether it's taste, effects, or results. Starting this week, Redcon1 has stick packs in its online store for its pre-workouts Total War and Big Noise, the fat burner Double Tap, and the gaming product War Games.
Regardless of which product you're interested in for Redcon1's new single-serving stick packs, they all cost exactly the same at $2.99 each. They all also have several flavors to choose from, with three for Big Noise, Double Tap, and War Games; then for Total War, there is almost twice that with a total of five tastes to choose from.