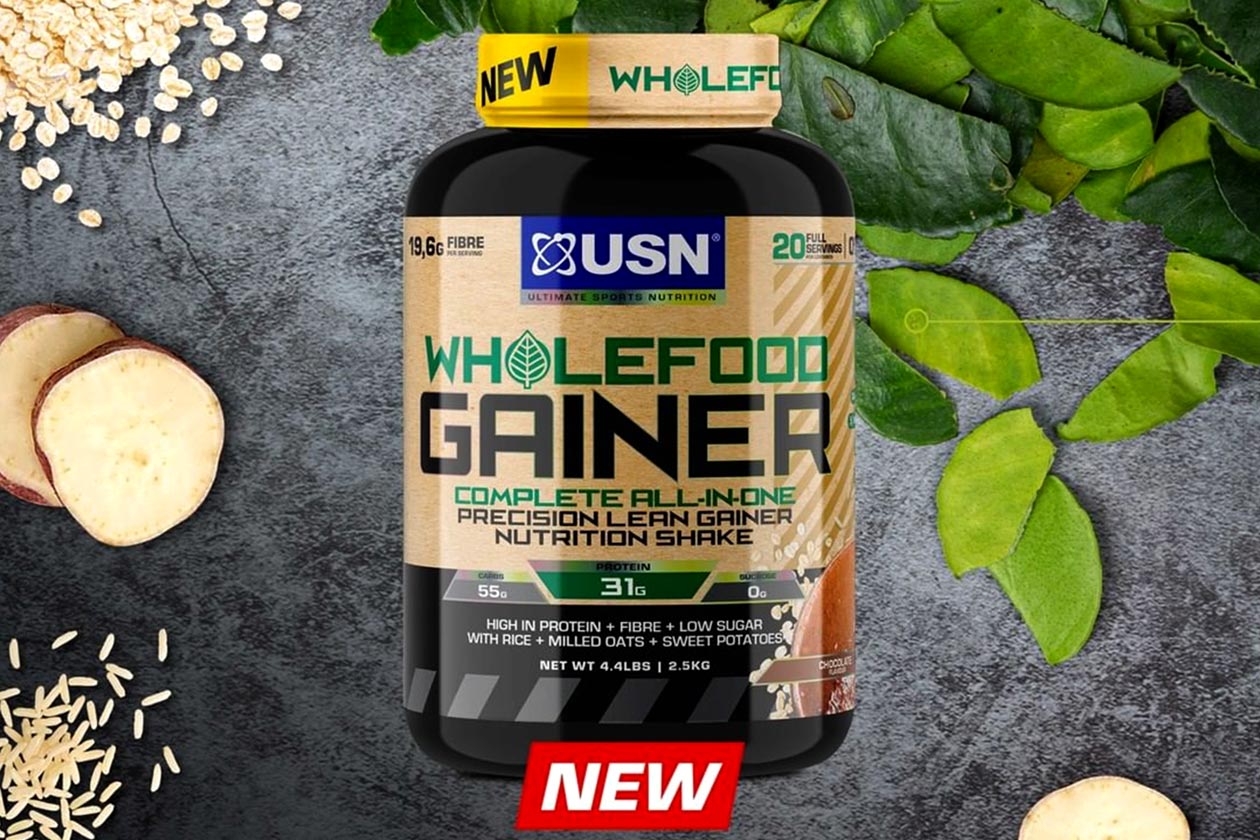 In its home country of South Africa, USN has introduced an all-new supplement with Wholefood Gainer, and true to its name, it is a high macro nutrition product made with wholefood ingredients. The brand hasn't wrapped it in its usual blue label design; instead, it's given the supplement something more in line with its BlueLab Plant Protein.
Every two-scoop serving of USN's Wholefood Gainer has a solid 30g of protein from pea and rice protein, 55g of carbohydrates from oats and sweet potatoes, and a low 1.5g of sugar. The product does have a few other notable features, including being high in fiber with almost 20g per serve, and it has no soy or dairy and is completely vegan-friendly.
As mentioned, Wholefood Gainer is for USN's line of supplements in South Africa, not to be confused with the slightly different selection it has on offer in other markets such as the US and Europe. The brand's latest product for its home country is already said to be rolling out to shelves at the pharmacy chain Dischem, and its total of well over 100 locations.