Jun 12th, 2021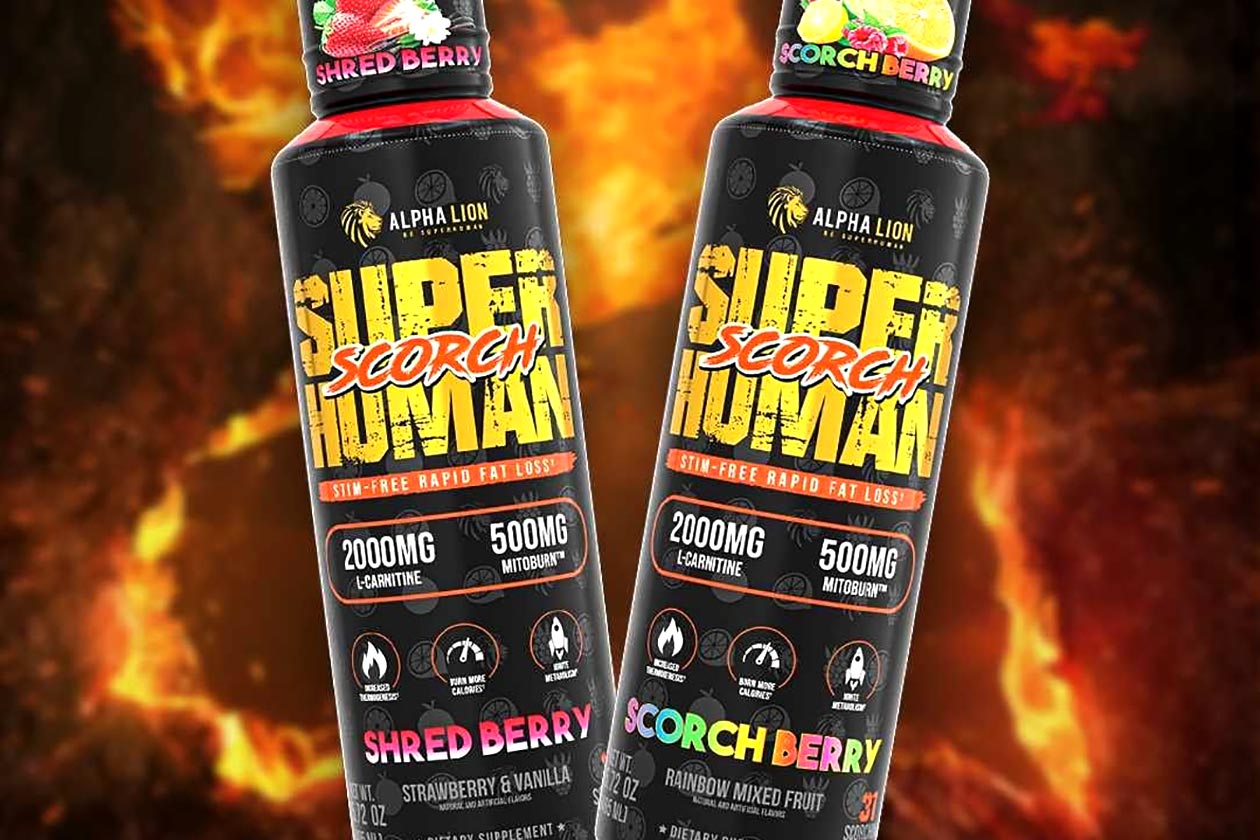 Alpha Lion is coming out with another weight loss category supplement on Friday of next week with Superhuman Scorch, which is a traditional carnitine-based, liquid formula, but with an Alpha Lion twist. The product does indeed pack a good amount of carnitine into each serving with 2g of regular l-carnitine, although as mentioned, that's not the only feature in the formula.
Alpha Lion has added three other weight loss supporting ingredients to Superhuman Scorch, with 25mg of the sweat-enhancing GBB, 10mg of CaloriBurn branded grains of paradise, and the premium Mitoburn at half a gram. The supplement wraps all of those ingredients in a compact, easy-to-drink 15ml serving, and it is flavored with two tasty creations to choose from.
Superhuman Scorch is, once again, due to launch on Friday of next week in Shred Berry and Scorch Berry flavors, which are Strawberry & Vanilla, and Rainbow Mixed Fruit recipes. They'll be introduced through the brand's online store, and while we don't have confirmation of their price, we don't imagine them being as expensive as the more complex Superhuman Burn.