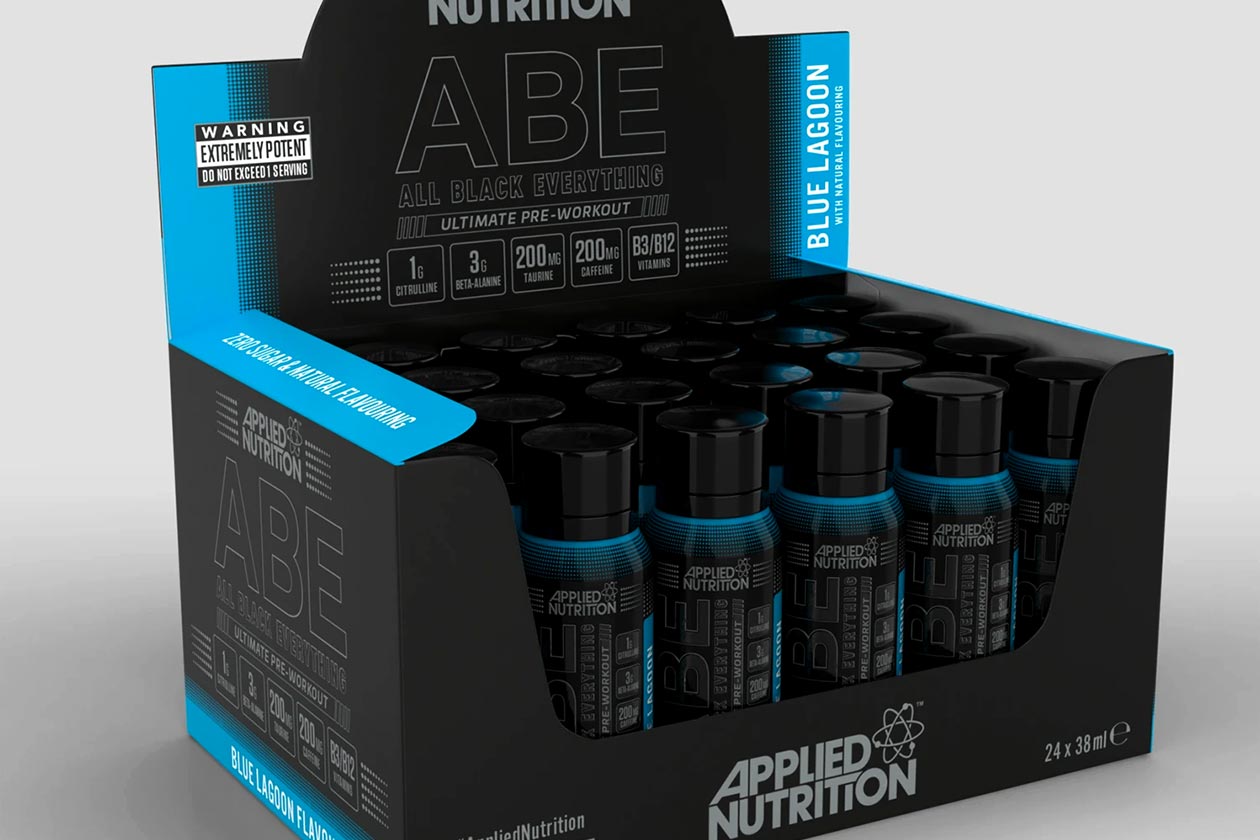 As well as unveiling two new flavors of its tasty, performance powering beverage, the ABE Energy Drink, at the Stack3d Supplement Expo, Applied Nutrition has revealed and released another beverage. The other piece of excitement the popular UK-based brand has brought to our online-exclusive event is a bit more compact than the ABE Energy Drink but along the same lines.
Applied Nutrition has put together a small 60ml energy shot version of its original ABE pre-workout, featuring a lot of the same ingredients as the supplement and the energy drink spin-off mentioned above. The newest ABE product is simply named "ABE Shot", and it packs 4g of citrulline malate for pumps, 3.25g of creatine monohydrate, only 200mg of taurine, and 2g of beta-alanine for performance.
Applied Nutrition has put some energy and focus ingredients into the ABE Shot as well, including B vitamins, 100mg of TeaCrine, and the classic stimulant caffeine at a reasonable 200mg. The product is available now through the brand's online store in two of the ABE Energy Drink's flavors with Fruit Candy and Blue Lagoon, and it will cost you £39.95 (56.36 USD) for a large box of 24 shots.