Jun 28th, 2021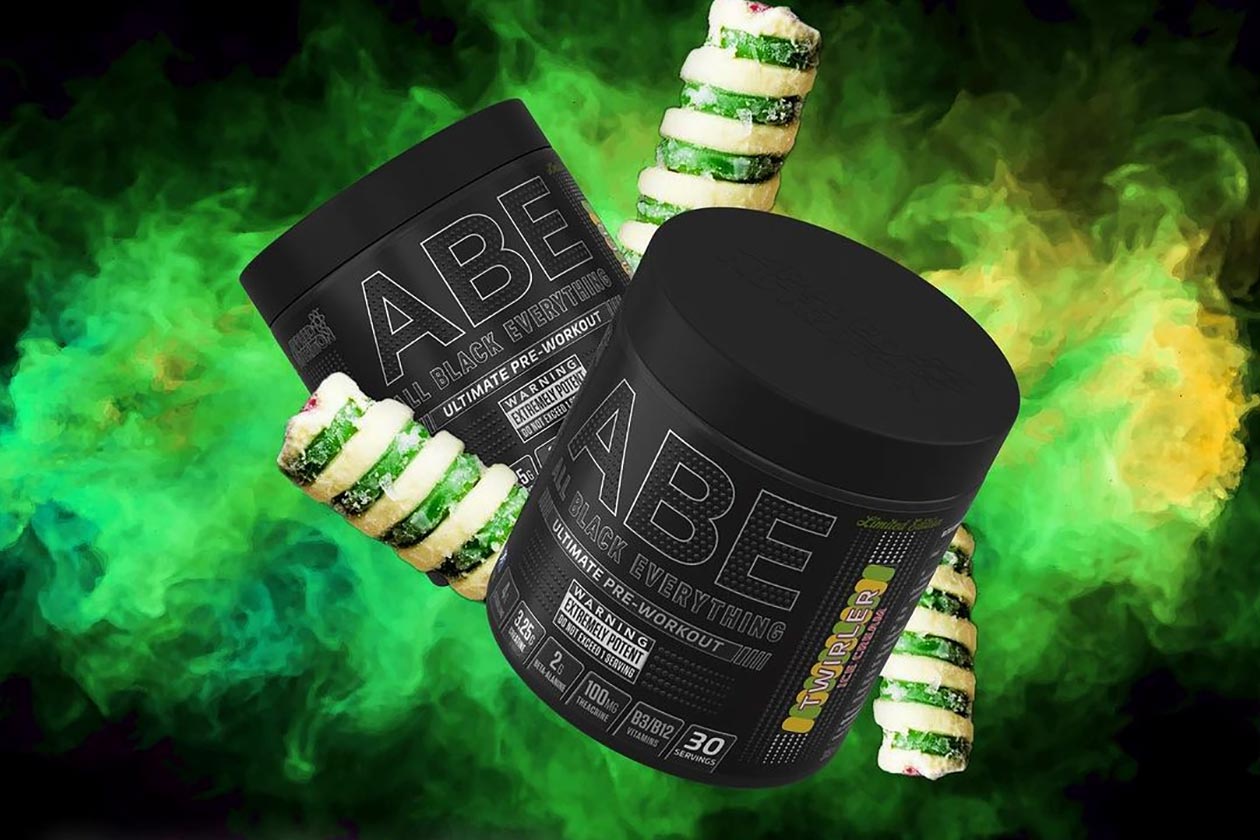 Applied Nutrition has closed out June with the release of another special edition flavor for its well-rounded stimulant pre-workout All Black Everything, or ABE. Looking at the marketing and graphics the brand is using to promote the product, the flavor seems to be based on the popular UK ice lolly Twister, made up of a handful of different tastes.
Applied Nutrition's limited-edition flavor of ABE is called Twirler Ice Cream, similar, of course, to Twister. The original ice lolly, as mentioned, features a variety of flavors, all fruity and wrapped together on a stick. The Twister ice lolly has a strawberry fruit ice core down the center, then swirling around the outside is pineapple ice cream and lime fruit ice.
If Applied Nutrition has made its Twirler Ice Cream ABE on point with the original Twister ice lolly, it should make for quite an interesting pre-workout flavor. The product is available now in the brand's local UK market, with all of its other areas likely to follow soon, and once again, it is a limited-time taste, so if you like it, make sure you stock up.