Jun 14th, 2021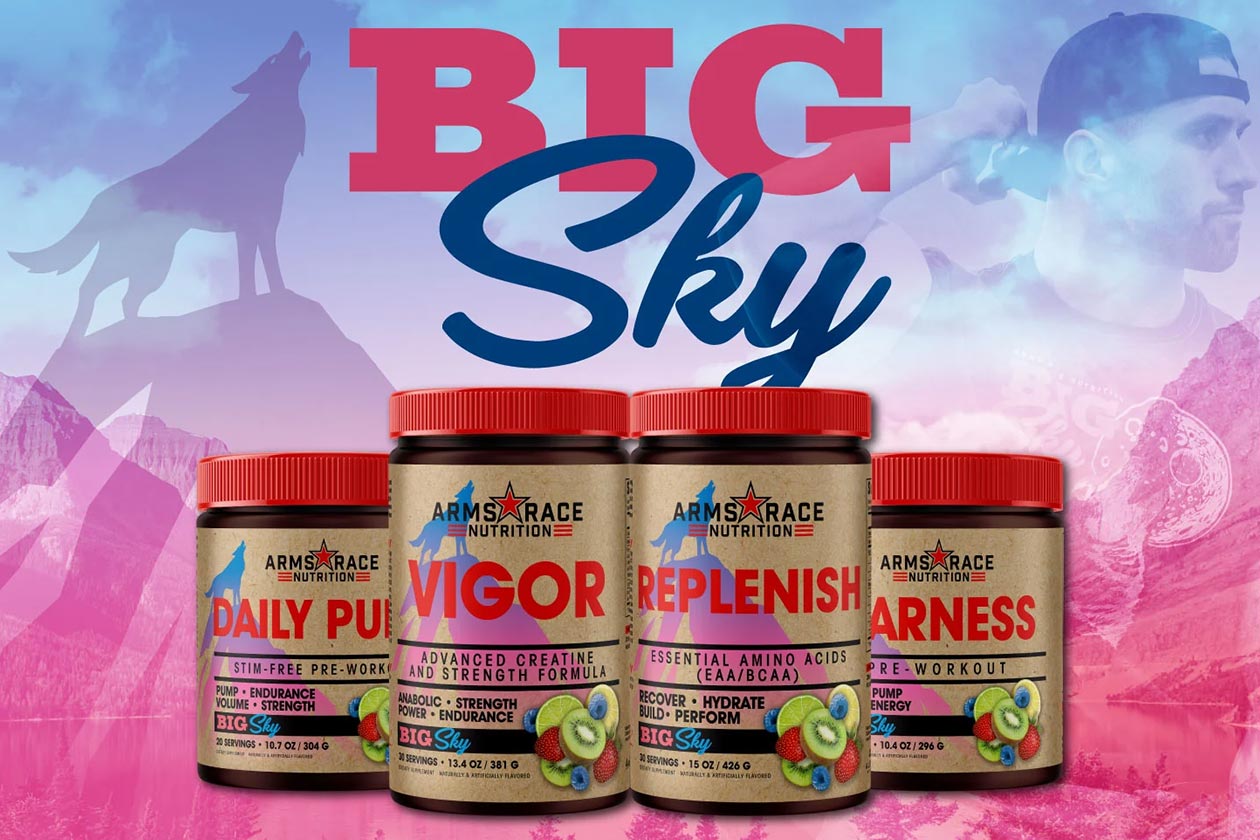 Of all of the giveaways and competitions at the Stack3d Supplement Expo, live from today through to Sunday, Arms Race Nutrition's is one you don't want to miss, especially if you're a fan. The brand from Doug Miller and fitness influencer Julian Smith has put up one hell of a grand prize for one lucky visitor at the online-exclusive expo with one of each of its supplements.
All you need to do is follow Arms Race Nutrition on Facebook or Instagram, and you'll go in the draw to win a full-size bottle each of Clarity, Elemental, Stabilize, Thermo, Daily Pump, Foundation, Harness, Replenish, and Vigor. To top it off, that grand prize also includes an Arms Race shaker bottle to mix the products in and a tee to further support the supplement company.
Alongside the unmissable giveaway, at the Stack3d Supplement Expo also has a coupon code to score yourself 10% off everything Arms Race Nutrition has on its website, including its recently released Big Sky flavor series. You can check it out for yourself by visiting the brand's booth in the South Hall of the Stack3d Expo.