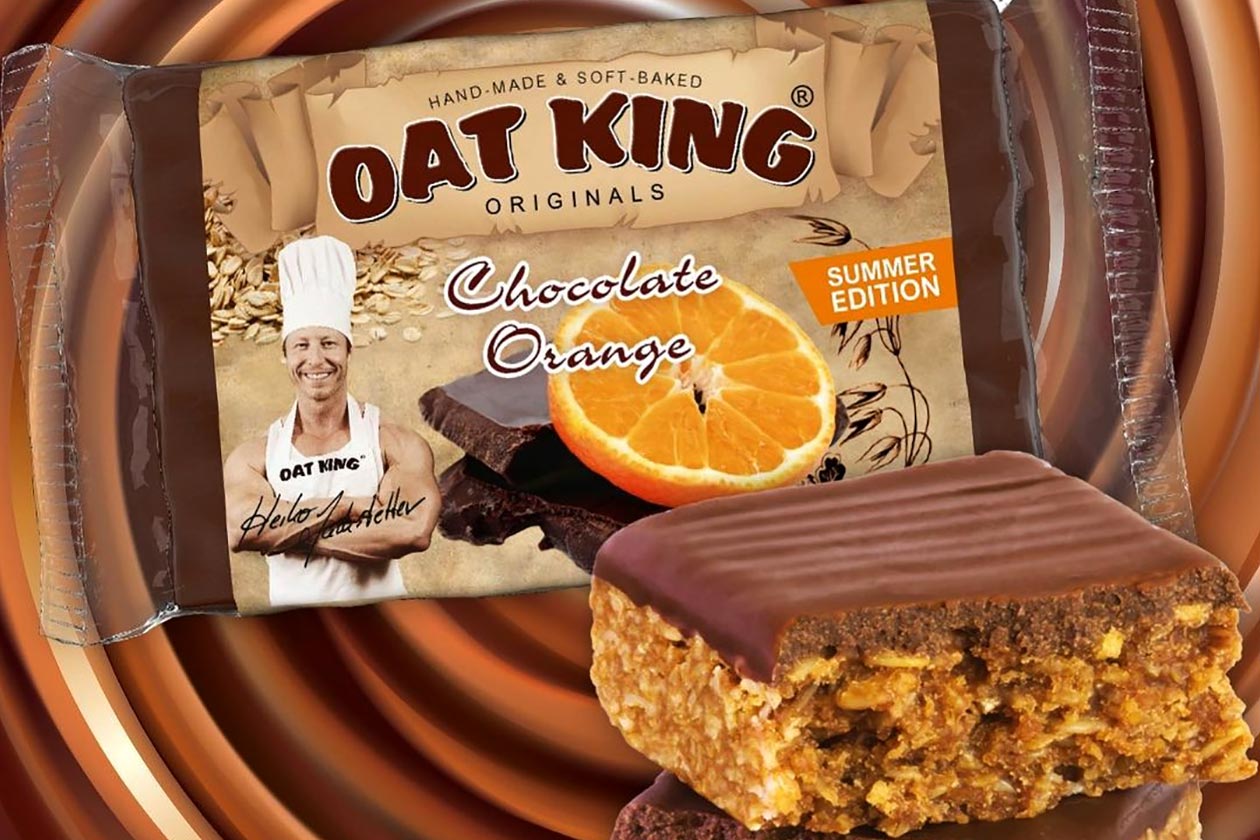 The popular oat-based functional brand Oat King out of Germany has put together a new flavor of its flagship snack, and to go with the season, it is another refreshing fruity creation. The brand already has plenty of tastes to choose from for the product, many of them fruity, although something new and only available for a limited time is always a great way to spice things up.
Oat King's special edition creation for the summer season is a classic chocolate and orange combination, simply named Chocolate Orange. It comes with the product's usual oat-base with a hint of citrusy orange, then across the top is a layer of chocolate. Altogether, it provides 4.6g of protein, 19.6g of fat, a large 54.5g of carbohydrates, 33.5g of that sugar, and 418 calories.
The all-new Chocolate Orange Oat King bar is available now in the brand's home country, and as mentioned, it is a limited edition launch. Oat King has only produced 5,000 units of the chocolate and citrus combination and is already selling it through its own online store at €14.90 (18.20 USD) for a box of ten bars.