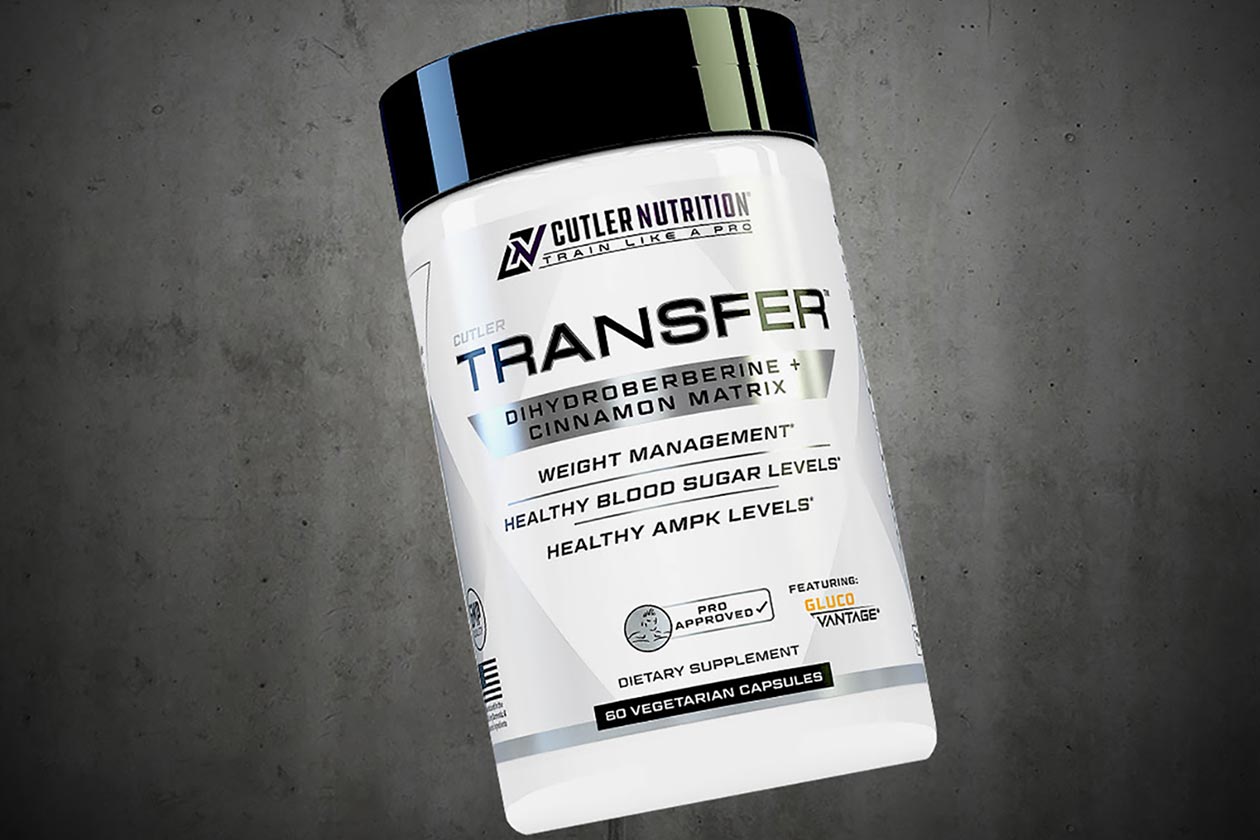 Jay Cutler's brand Cutler Nutrition is back again, with another new supplement release, following on from the rather straightforward Cutler Curcumin dropped earlier this month. This time around, the brand is taking on a much more advanced category of products with the glucose disposal agent Transfer; although similar to Cutler Curcumin, this one also relies on a quick list of ingredients.
To help your body utilize carbohydrates more efficiently, improve blood sugar levels, and support weight loss; Cutler Nutrition's Transfer is powered by two transparently dosed ingredients. Those two ingredients are the branded GlucoVantage dihydroberberine, included at 170mg per two capsule serving, and ceylon cinnamon, filling out the rest of those two capsules at 750mg.
You can already purchase Cutler Nutrition's Transfer directly from its website at $34.99 for a bottle of 30 servings, although you can discount that by using the brand's ongoing Build A Bundle function. For that, all you need to do is add any three Cutler supplements to your cart, which can be different or all the same, and enter the coupon "BUILD20" for 20% off each of those products.