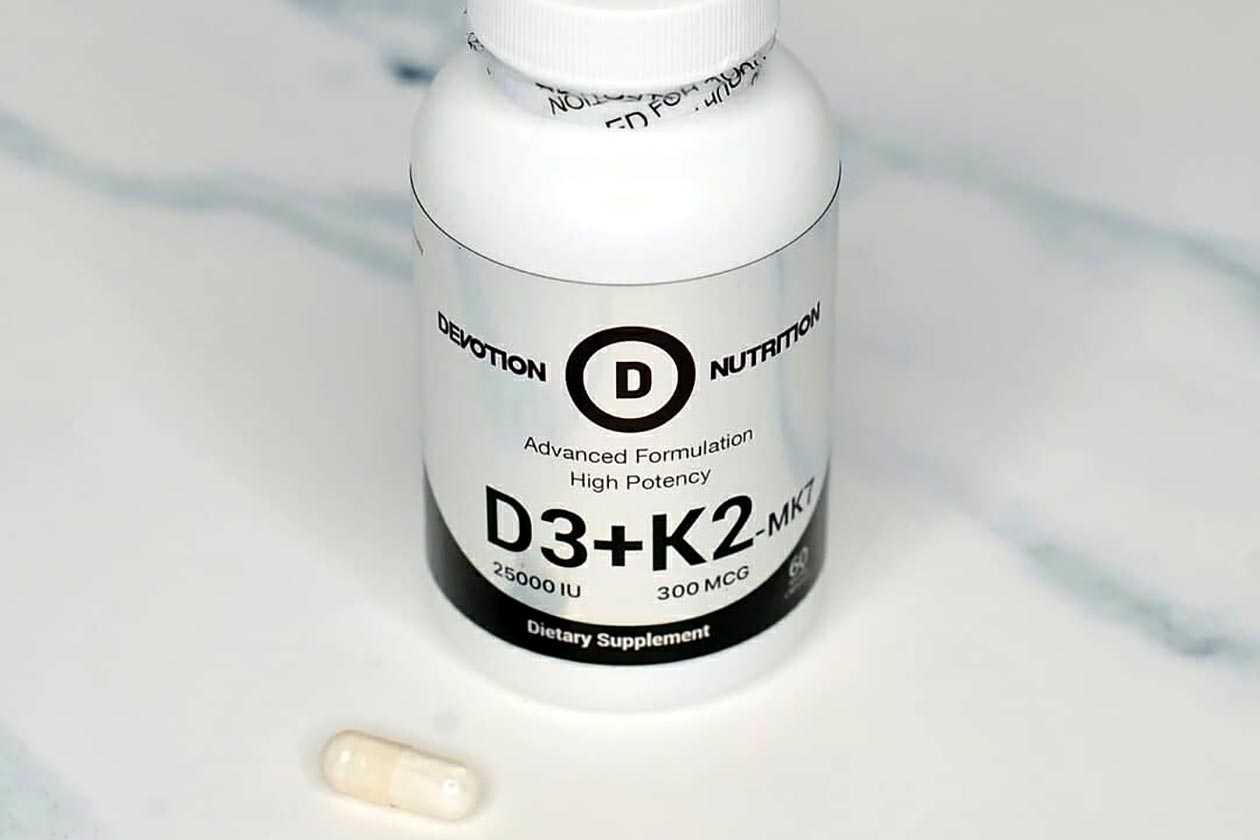 Devotion Nutrition is not known for supplements; it is a functional brand that makes Flex Flavors zero-calorie flavoring powders to add to your shakes, smoothies, and food for extra taste. Devotion does have a tasty protein powder available as well, although, for years, those were the only products in its lineup, the Flex Flavors and Devotion Protein.
This week, Devotion Nutrition has taken a bigger step into the world of supplements and introduced its all-new Wellness Series. By the sounds of things, more items are on the way for the line, but to start, there are two products available. Both of them are relatively self-explanatory supplements with D3+K2, featuring a blend of vitamin D3 and vitamin K2.
Devotion Nutrition's other Wellness Series product is PM Sleep, a nighttime recovery product, packing a variety of sleep ingredients, although not overly high dosages with GABA at 75mg and only 525mg of BCAAs. Fans of Devotion can grab either supplement from its website with D3+K2 being the cheapest at $29.99 and PM Sleep at $39.99.