Jun 30th, 2021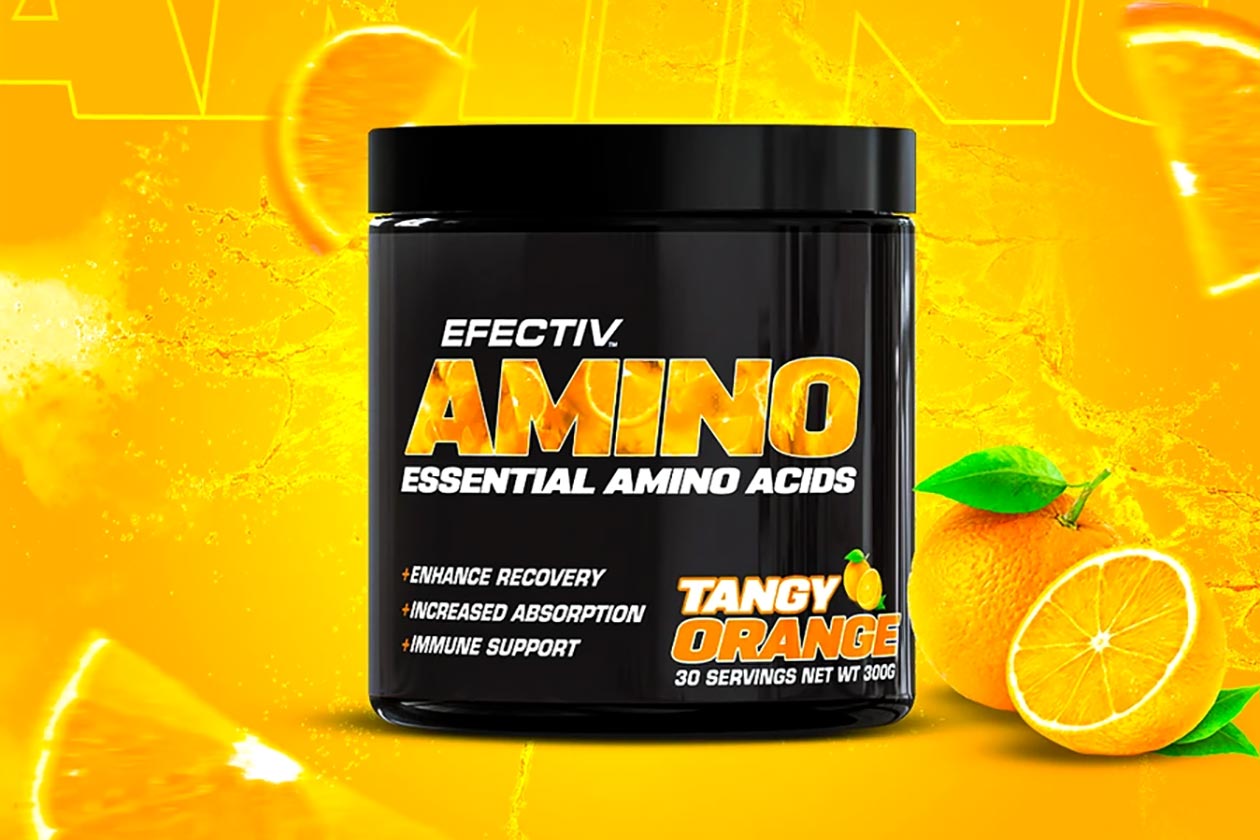 Efectiv Nutrition's recently previewed and all-new amino supplement simply named "Efectiv Amino", has launched today, bringing with it the full reveal of all of its ingredients and dosages. This is the UK brand's first amino-based product without any caffeine for energy, as that's what you get in its original amino supplement, the fat loss infused Amino Lean.
The latest from Efectiv Nutrition is actually a relatively straightforward amino product, featuring precisely 6.95g of all nine EAAs, with the usual 5g of that being BCAAs. The brand has also enhanced Efectiv Amino with the premium absorption ingredient AstraGin at 25mg, and to top it off; you get 100% of your daily recommended amount of vitamin C at 80mg.
Efectiv Nutrition has debuted Efectiv Amino in three flavors, with Blue Slush, Tangy Orange, and Watermelon, with the usual amount of servings per tub at 30, and a price of £21.99 (30.42 USD) through the brand's website.