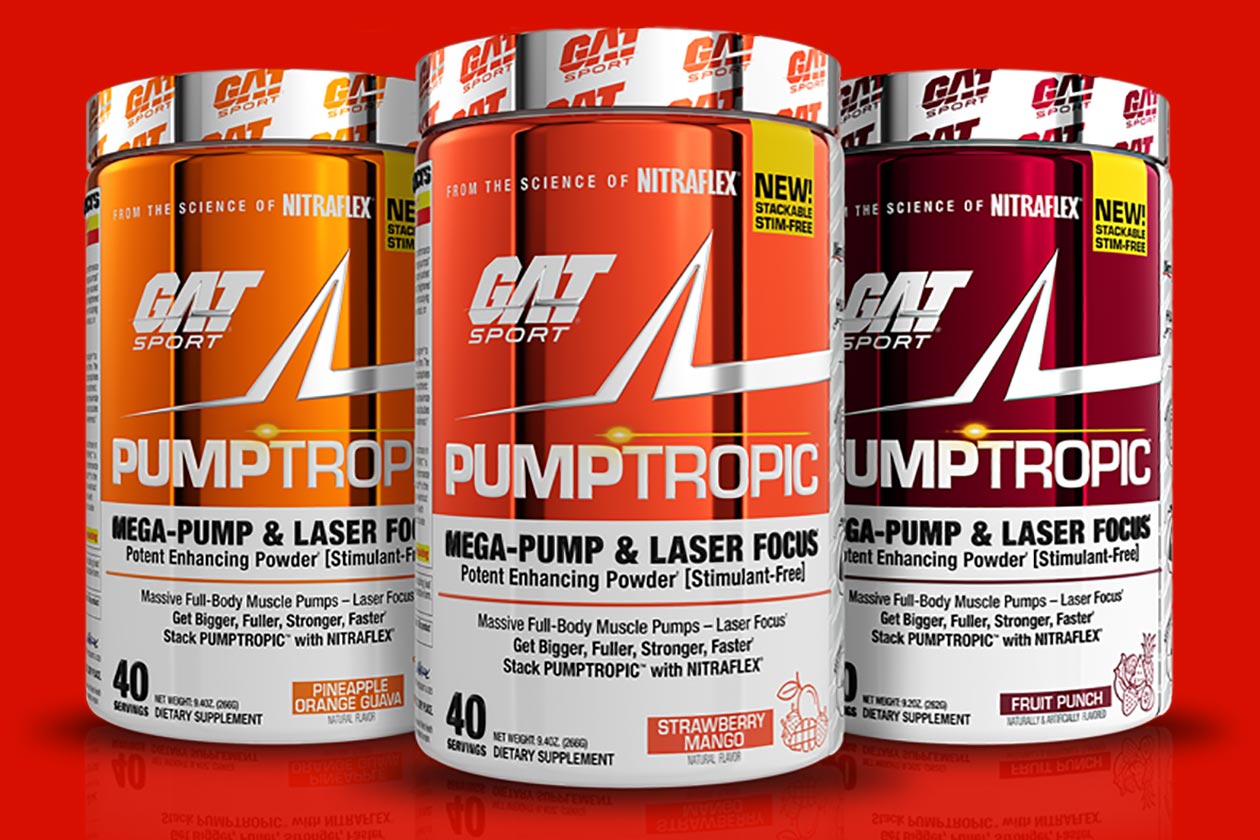 As promised last week, GAT Sport has launched its all-new pump pre-workout, Pumptropic, designed to deliver enhanced pumps and mental focus, and it can stack with the brand's stimulant pre-workout Nitraflex. The brand has tied the release of Pumptropic with its presence at our Stack3d Supplement Expo, putting all of the supplement's details on its booth in the West Hall of the expo.
GAT Sport has also put together a strong introductory deal to help welcome Pumptropic to the market, involving a good amount of discount and a freebie. If you head the brand's Stack3d Supplement Expo page, you'll see it's offering 20% off its latest supplement, which drops it from $39.99 for a tub of 20 full servings down to $28.79, and you get a free tee themed around the pump pre-workout.
All three of GAT Sports' flavors of Pumptropic are in stock and available for the introductory promotion with Strawberry Mango, Pineapple Orange Guava, and Fruit Punch. Once again, for more information on the brand's new supplement and its limited-time deal, check out its booth at the Stack3d Supplement Expo.