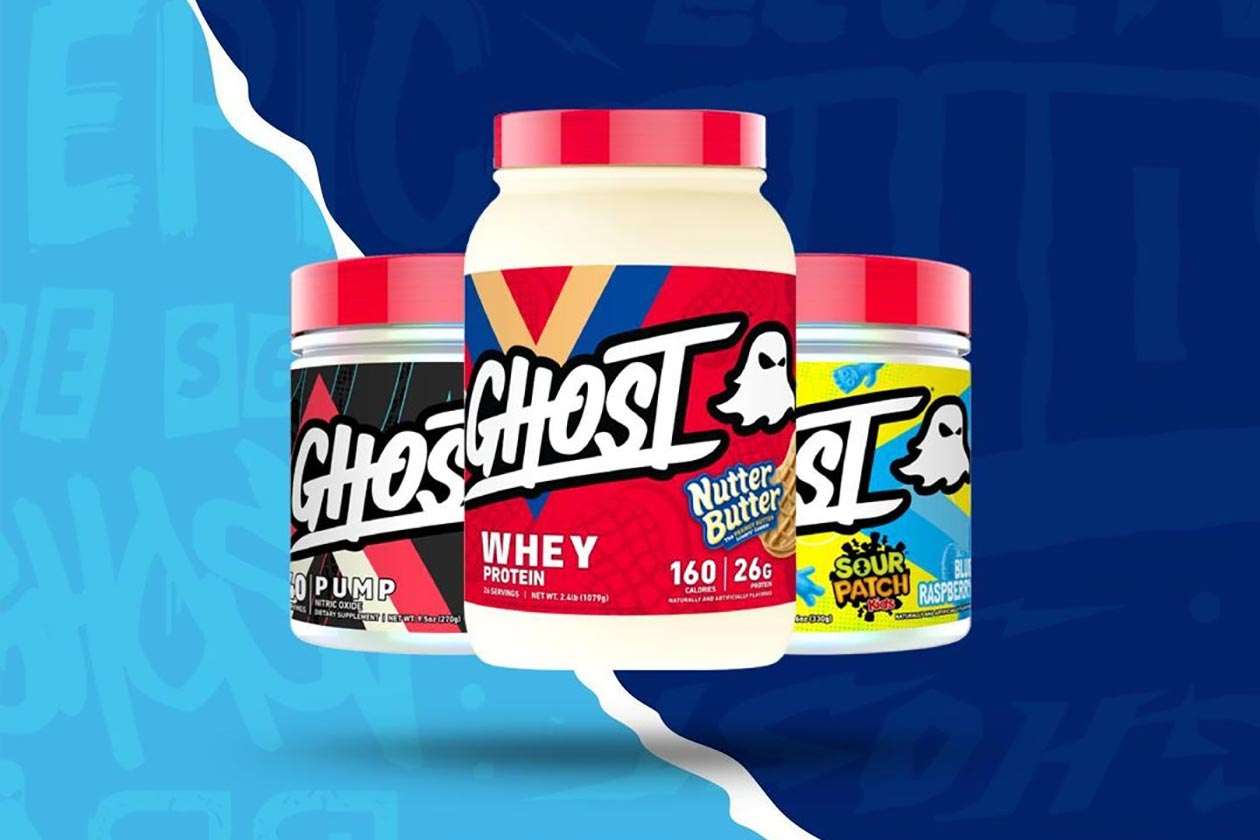 Since its inception, the original lifestyle supplement company and our Brand Of The Year for 2020, Ghost, has only been available in a couple of locations in the US. Those two places are the brand's online store and the major retailer GNC, and while Ghost did go outside of that for the Ghost Energy drink, its supplements remained exclusive to those locations.
Ghost has now added another major supplement retailer to the list of locations stocking its supplements, with none other than the Vitamin Shoppe. Starting today, the chain of stores is carrying a strong selection of Ghost, including the top-rated products Ghost Size and Ghost Pump, Ghost BCAA, Ghost Whey, Ghost Vegan, Ghost Amino, and Ghost Legend.
The Vitamin Shoppe is stocking almost the entire Ghost family of supplements, with the few items missing being Ghost Gamer, Ghost Glow, Ghost Greens, Ghost Multi, and Ghost Burn. The retailer also has all of those products in a wide variety of flavors, with many of its popular collaborations in Sour Patch Kids, Nutter Butter, Chips Ahoy!, and Sonic.
The pricing on all of the supplements from Ghost available at Vitamin Shoppe is the same as what you find on the brand's website, which is reasonable and competitive. For Ghost's pre-workout Ghost Legend and Ghost Vegan, you're looking at $44.99, then Ghost Size, Whey, and Amino are slightly less at $39.99, and everything else is a little bit lower again.