Jun 15th, 2021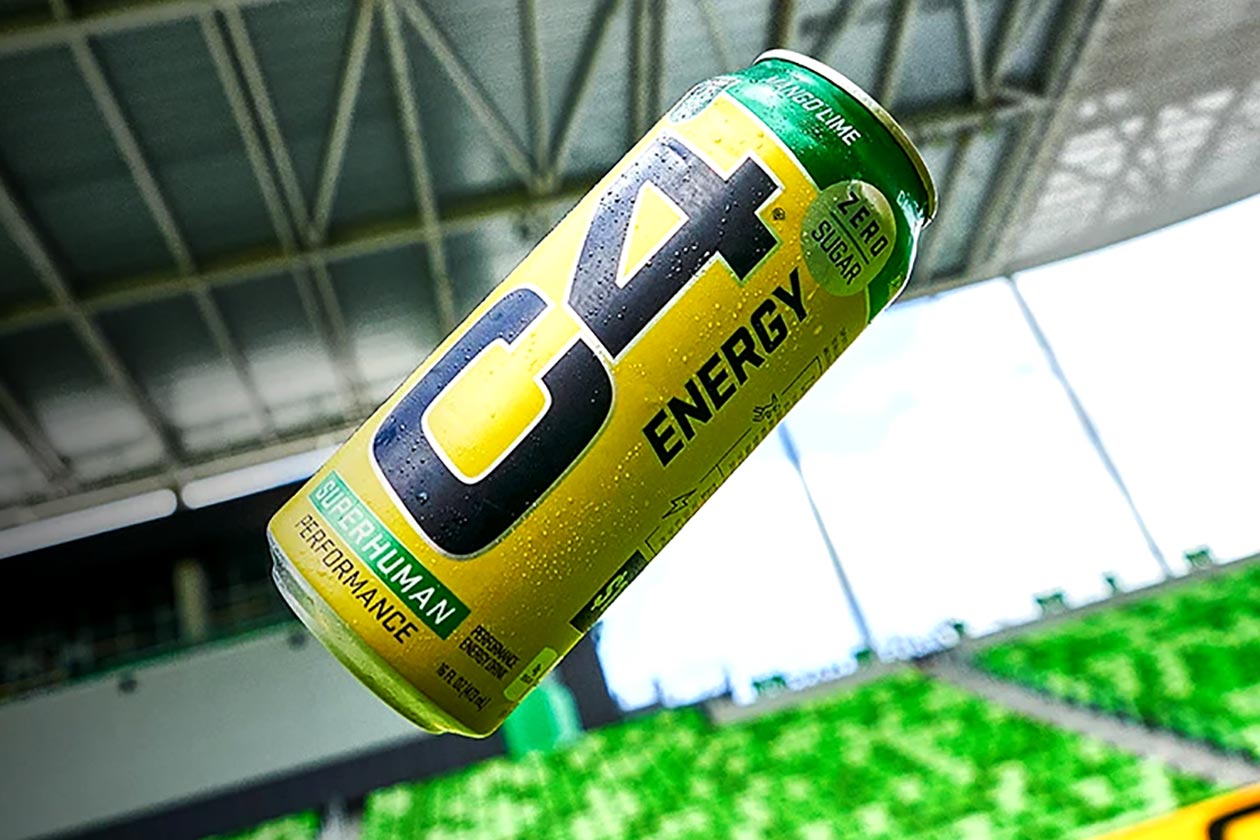 Cellucor has put together its first-ever special edition collaboration flavor for its original and flagship carbonated beverage, the C4 Energy drink, which also won our first Clash Of The Cans contest. The flavor has been produced in partnership with Austin FC, a professional soccer club based out of Austin, Texas, just like Cellucor's parent company Nutrabolt.
The product Cellucor and Austin FC have come together to create is a Mango Lime C4 Energy drink, featuring all of the beverage's usual key ingredients, including CarnoSyn beta-alanine, citrulline malate, BetaPower betaine, and 200mg of caffeine. The new flavor is also like the others and made without any artificial dyes, and zero sugar, carbs, or calories.
You can pre-order Cellucor and Austin FC's Mango Lime C4 Energy drink from the beverage's online store at c4energy.com at $29.99 for a case of 12. If you grab two, you can also take advantage of the brand's buy one get one half price sale, dropping the cases to $22.50 each, with pre-orders of Mango Lime due to ship on Monday of next week.