Protein World makes a series of special edition Speculoos-flavored supplements
Jun 16th, 2021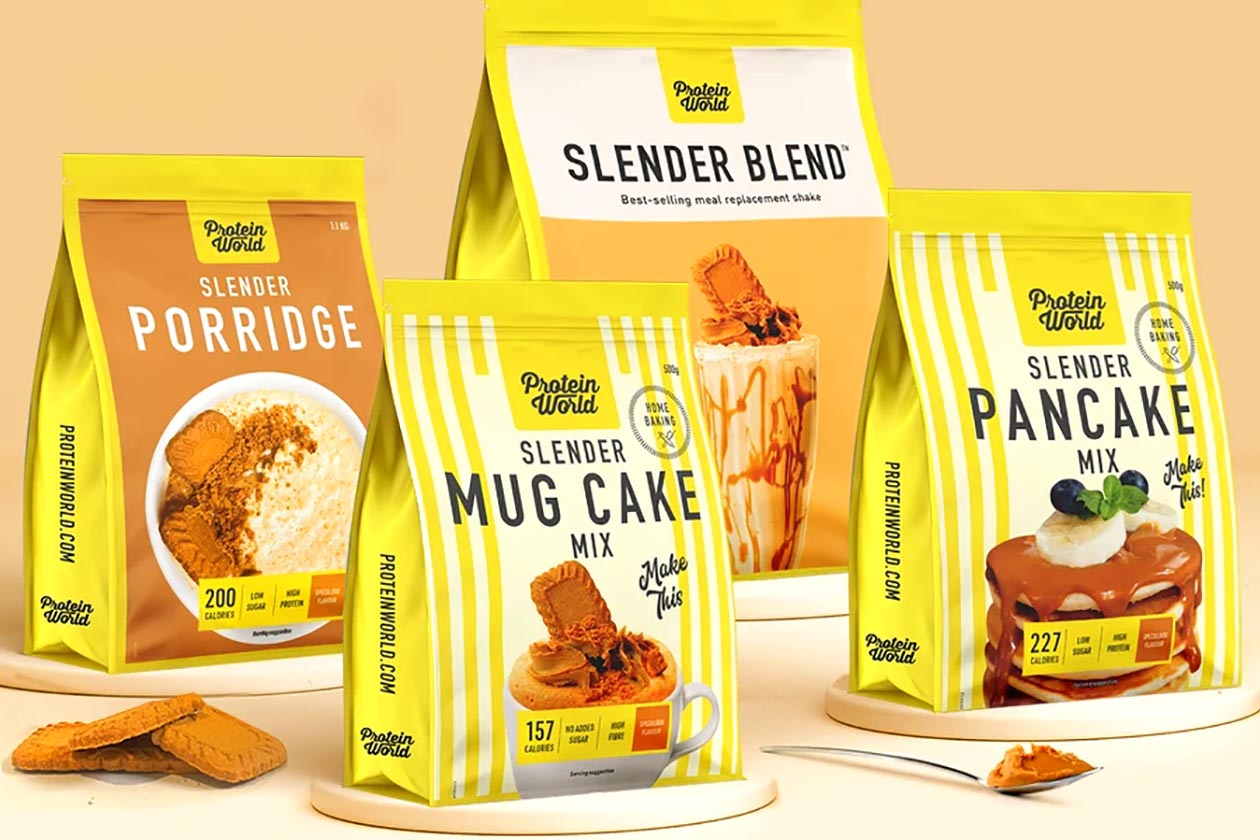 Recently, the colorful and well-marketed lifestyle supplement company Protein World released a special edition flavor of its high-protein Slender Mug Cake Mix called Speculoos. The product is, of course, inspired by the famous Speculoos Spread, which is intended to be a delicious spreadable version of the original Speculoos shortbread spice cookie, popular in the UK.
Protein World has actually followed up that Speculoos Slender Mug Cake Mix with the same special edition flavor for three other high-protein products in its lineup. That tasty-sounding flavor can now be purchased in two of the brand's creative, high-protein, and functional mixes in Slender Porridge and Slender Pancake Mix, and its popular protein powder, Slender Blend.
You can grab any or all of Protein World's Speculoos flavors — Slender Mug Cake, Slender Porridge, Slender Pancake Mix, and Slender Blend — directly from its online store, where the price varies from product to product. The cost of a bag of Speculoos Slender Mug Cake Mix, for example, is reasonably low at £12.99, while the Speculoos Slender Blend is £29.99.