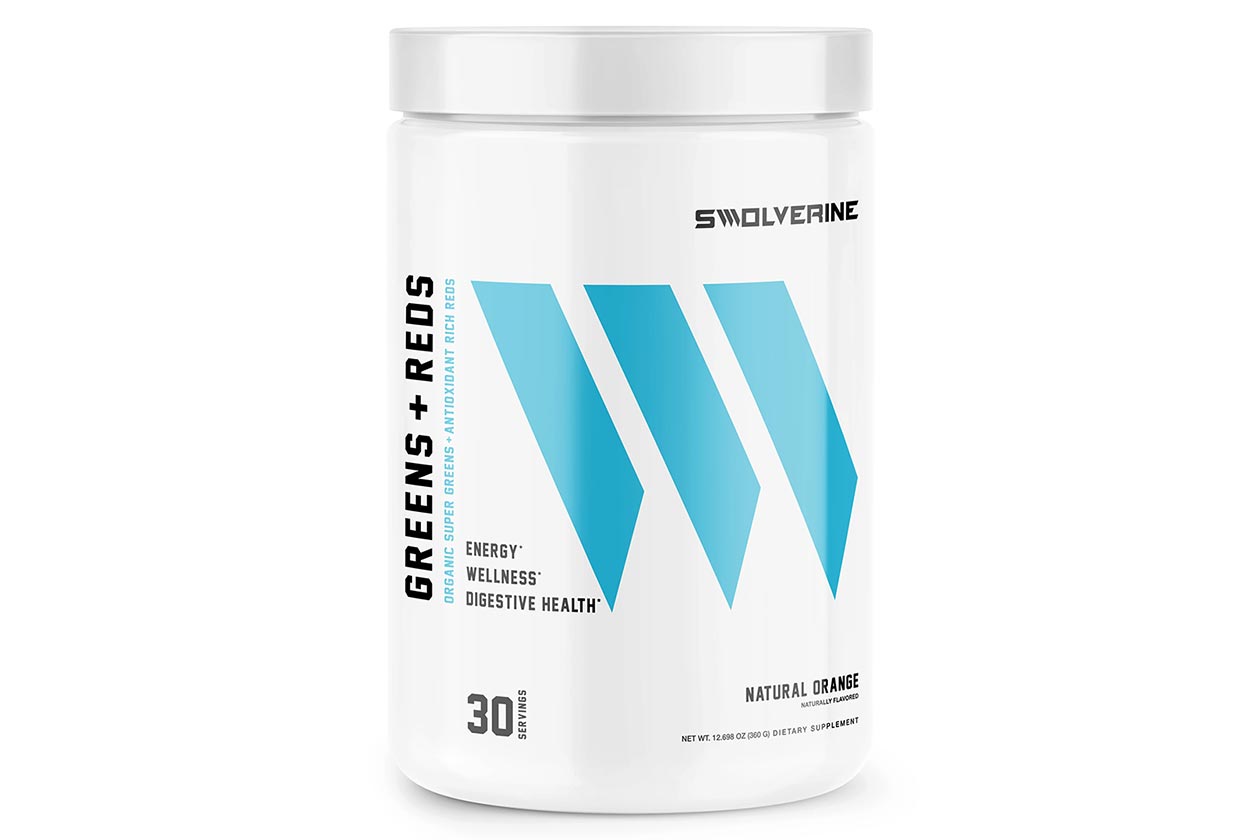 Several companies have got into the category of superfood supplements over the past year, ranging in size from small to medium, and then even some more prominent names. Swolverine has thrown its hat in the ring in the past couple of weeks with "Greens + Reds", featuring precisely what's in its name; a variety of fruit and veggie ingredients in a flavored powder.
We've added the facts panel for Swolverine's Greens + Reds directly below, where everything is open and fully transparent, which is not always the case with this type of product. Altogether it has just over 11g of superfood ingredients, including 2.5g each of spirulina and wheatgrass, bilberry, blueberry, pomegranate, and a gram each of beets and chia seed.
Swolverine's all-new Greens + Reds aims to support general health and wellness as well as improve digestion, and it continues its green theme into the flavor by being all-natural and sweetened with stevia. If you'd like to give the brand's latest supplement a try, it is available through the Swolverine website at $49.99 for a tub of 30 servings in the one Orange flavor.