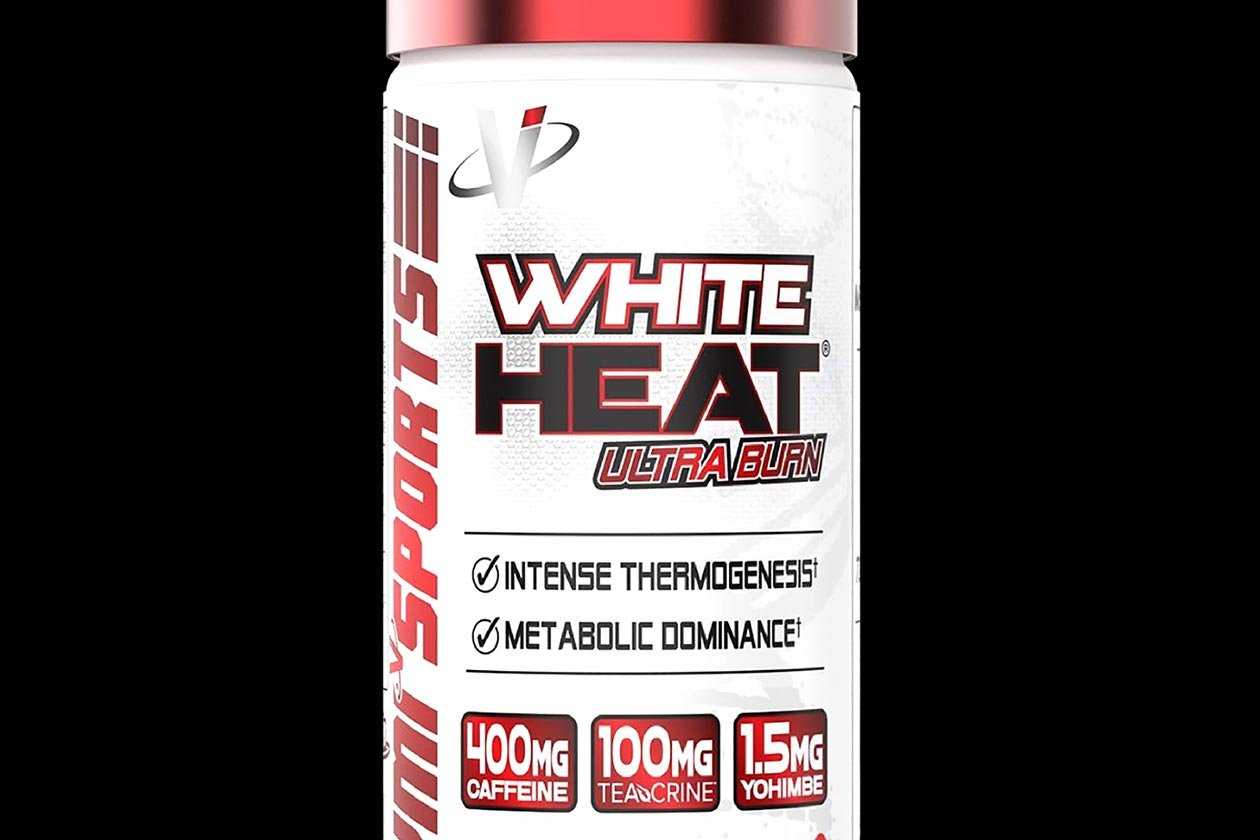 VMI Sports has revealed the full formula behind its upcoming stimulant fat burner White Heat, which is its first serious entry in the competitive category for quite some time. It is a comprehensive supplement aiming to support weight loss from multiple angles, featuring ingredients for intense energy, increased thermogenesis, and enhanced metabolism.
VMI Sports did promise White Heat to be quite a potent formula, and indeed it is, with a full two capsule serving packing a pre-workout like, 400mg of caffeine from a mix of caffeine anhydrous and Infinergy di-caffeine malate. While that is plenty to get you going and deliver that intense increase in energy, that is far from all the veteran brand has squeezed in.
Alongside the caffeine, White Heat has a few other energy and focus ingredients with TeaCrine, huperzine a, bacopa, and 1.5mg of alpha yohimbine. You get several other features to support the fat-burning side too, including the sweat-producing GBB, Paradoxine branded grains of paradise, green tea extract, and to improve absorption, BioPerine.
VMI Sports is looking to launch White Heat within the next week or so, and is saying a lot of the stock has already been sold to its long list of stores. The product will be available through the brand's website and have 30 servings per bottle, and with that potent formula and two capsules a serving, you could split it up to one capsule twice per day for an all-day experience.