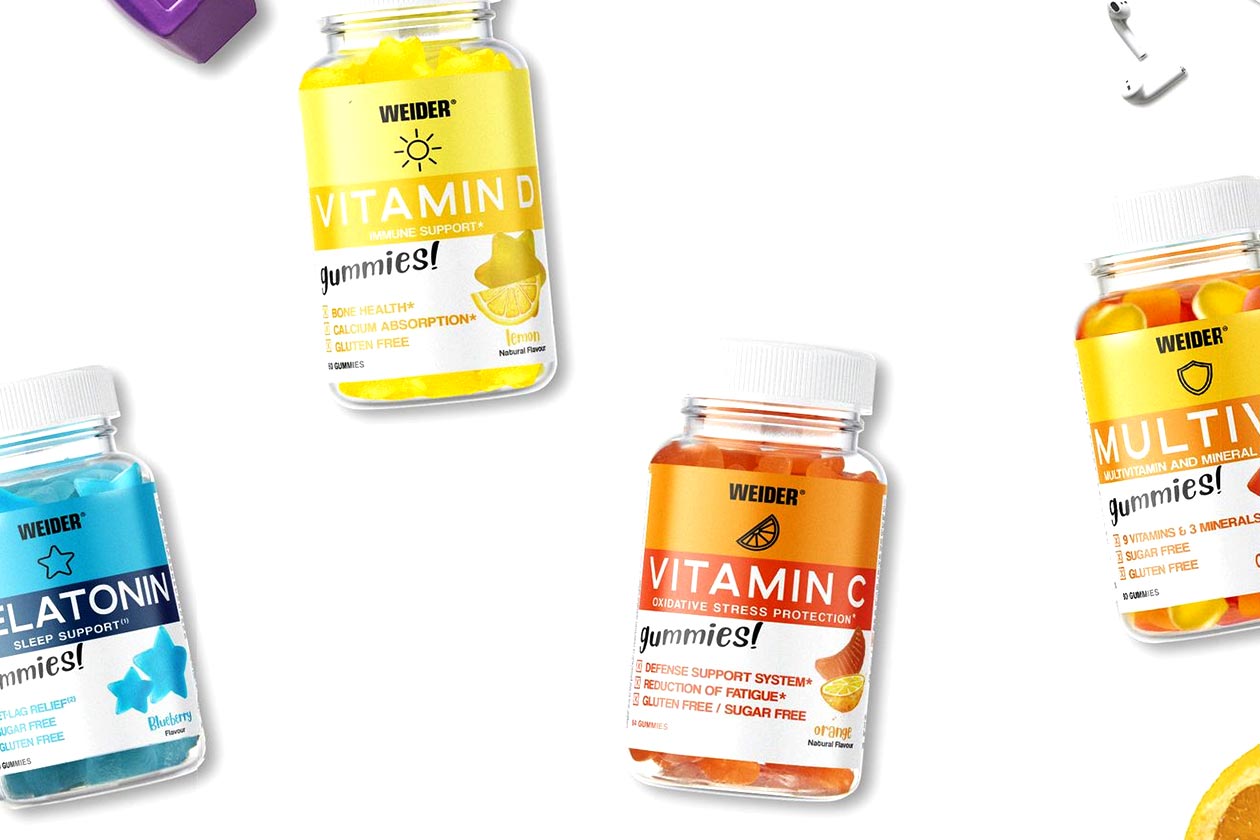 From time to time in the supplement industry, we'll see a type of supplement or flavor, that a handful of brands jump on, then another few follow suit, then so on. Eventually, that area of interest becomes a trend, with several of those surfacing over the past couple of years, such as sports nutrition brands and energy drinks, superfood formulas, and authentic flavors collaborations.
Gummy format supplements is one of those growing trends that we've seen a fair amount of over the past year, and this week, we have another popular company getting in with German brand Weider. Confirmed to be coming soon from Weider is an entire series of products, all featuring single-ingredient or similarly straightforward formulas in the form of sweet and tasty gummy candy.
Weider has previewed six supplements in total for its upcoming gummy series with Apple Cider, featuring apple cider vinegar and MCTs, the multivitamin Multivit, and Beauty with biotin, vitamins, and hyaluronic acid. The other three in the family are much simpler and all named after their one main ingredient in Melatonin, Vitamin D, and Vitamin C.
As you can see, all of the entries in the latest Weider series are health and wellness-based, which is along the same lines as what we've seen from other brands getting into the gummy market. According to Weider, the entire line of edible supplements will be available for purchase in all of its usual stores and stockists soon, with each of the items having its own individual flavor.