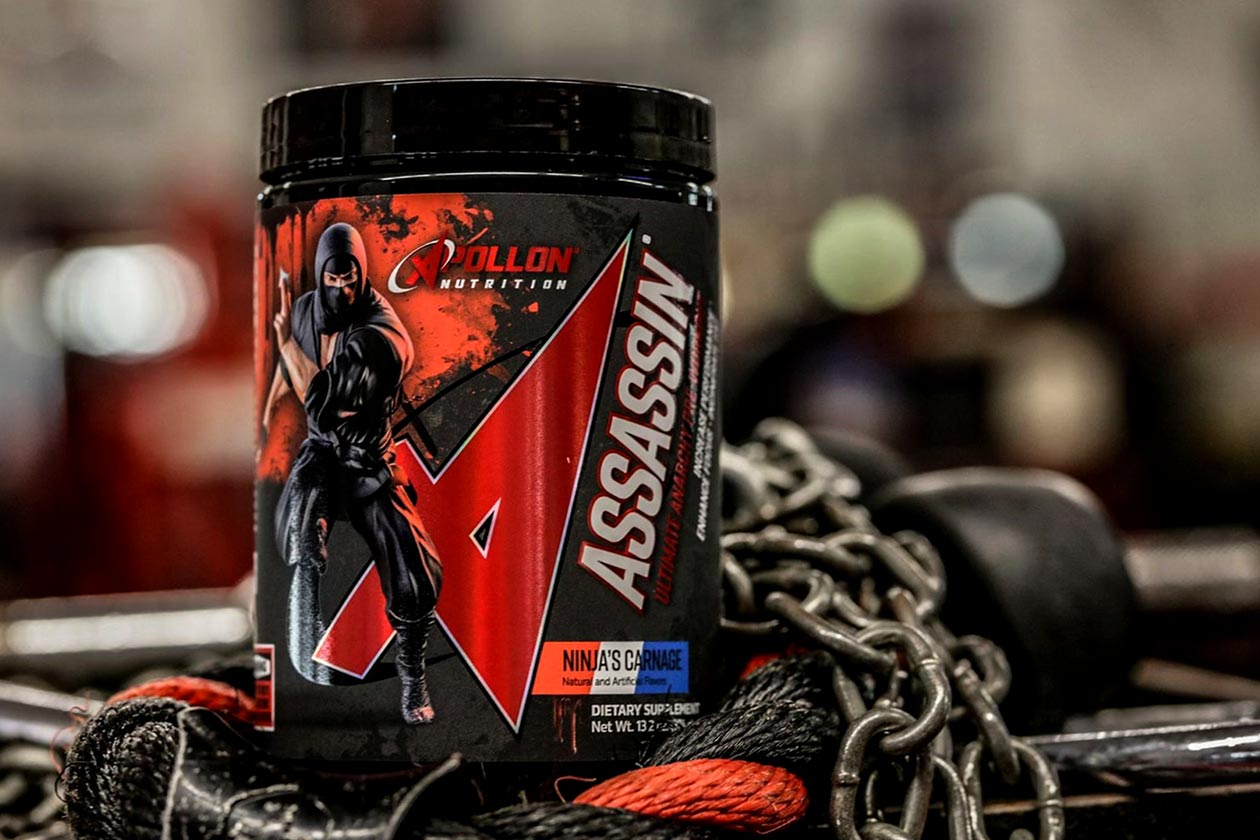 The formula behind Apollon Nutrition's highly-anticipated 7th iteration of Assassin has been revealed today, and as suspected, it does not disappoint, coming through with a loaded list of ingredients and dosages. Assassin is the brand's highest-stimulant pre-workout, formulated for an intense blend of energy and focus, although it does have a few ingredients to support pumps and performance.
You can see the complete facts panel for Apollon Nutrition's Assassin V7 in the image below, and it is indeed loaded. A full serving tips the scales at 18.7g and is made up of 18 different ingredients. The supplement is intended to be a refined version compared to its predecessors, still aiming for that intense mix of energy and focus, with a bit of pump and performance but a more balanced experience overall.
The significant formula changes from Assassin V6 to V7 include added betaine at 2.5g, higenamine at 75mg, juglans regia in place of isopropylnorsynephrine at 300mg, and added noopept at 30mg. There are some increased ingredients as well, with 50% more hordenine, 33% more tyrosine at 2g per serving, and a decrease in alpha yohimbine to 1.5mg, although Apollon has added 2mg of regular yohimbine.
Apollon Nutrition is planning to launch Assassin V7 this weekend, right on the 4th Of July, although that will be an exclusive in-store release at the reputable Apollon Gym in New Jersey. The potent pre-workout is then going to be made available for everyone else through the brand's online store a day later with 20 servings per tub and two flavors on its menu in Ninja's Carnage and Tiger's Blood.