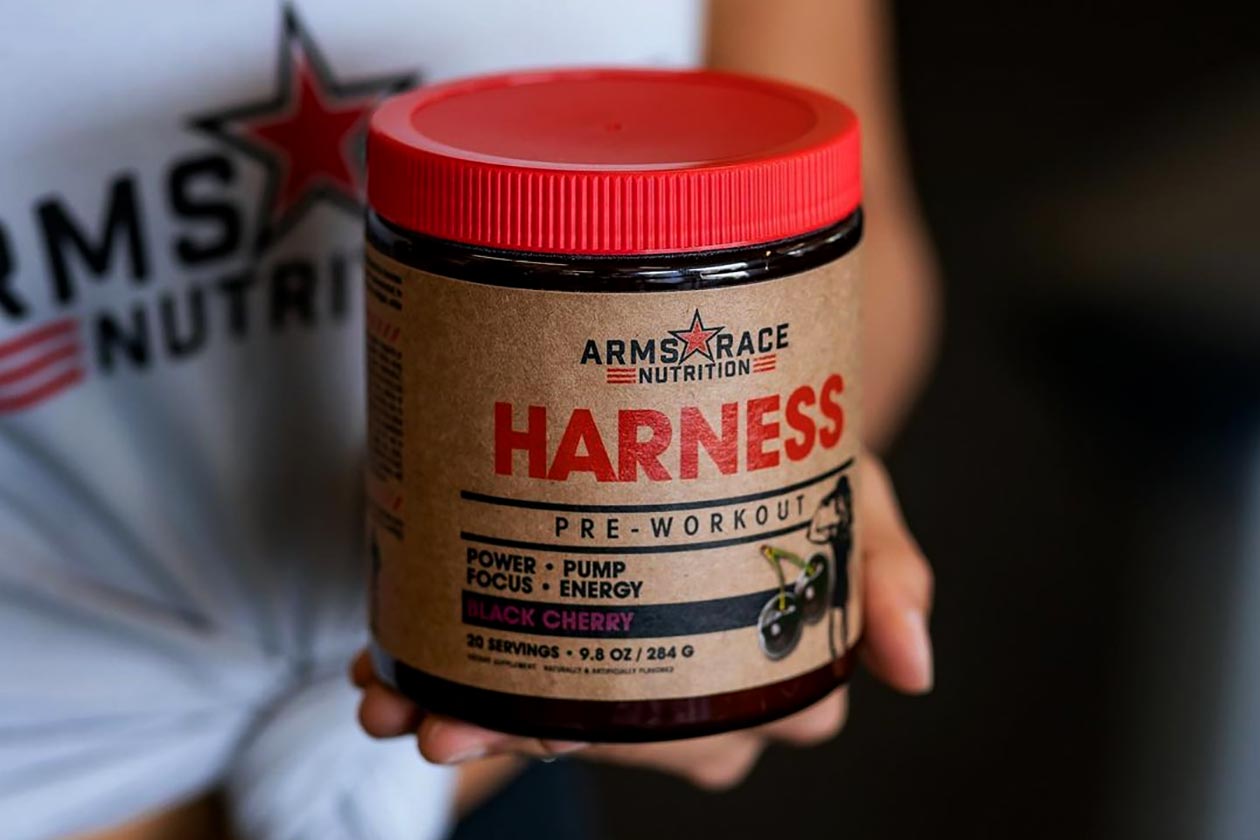 In May, Julian Smith and Doug Miller's brand Arms Race Nutrition teamed up with its athlete and ambassador, Sam Sweeney, who goes by the Instagram handle @mrs.sweendogg. Arms Race and Sam came together to create a tasty Black Cherry flavor of its flagship stimulant pre-workout Harness, also featuring a stylized shot of Sam on the front of the label.
Arms Race Nutrition has now revealed that it is planning to do the same with Sam Sweeney's Black Cherry, as it did with Big Sky and Venice Beach, and turn it into a series. The brand is currently working on Black Cherry flavors for three of its other popular powder products in the stimulant-free pre-workout Daily Pump, Vigor, and the amino Replenish.
Sam Sweeney's flavor collaboration with Arms Race Nutrition, is as mentioned, essentially going to be like Big Sky and Venice Beach, and come in a selection of supplements. There is no set date, week, or timeframe for the arrival of the Sam's Black Cherry Series, only that it's deep in the works and on the list of products coming soon from Arms Race.