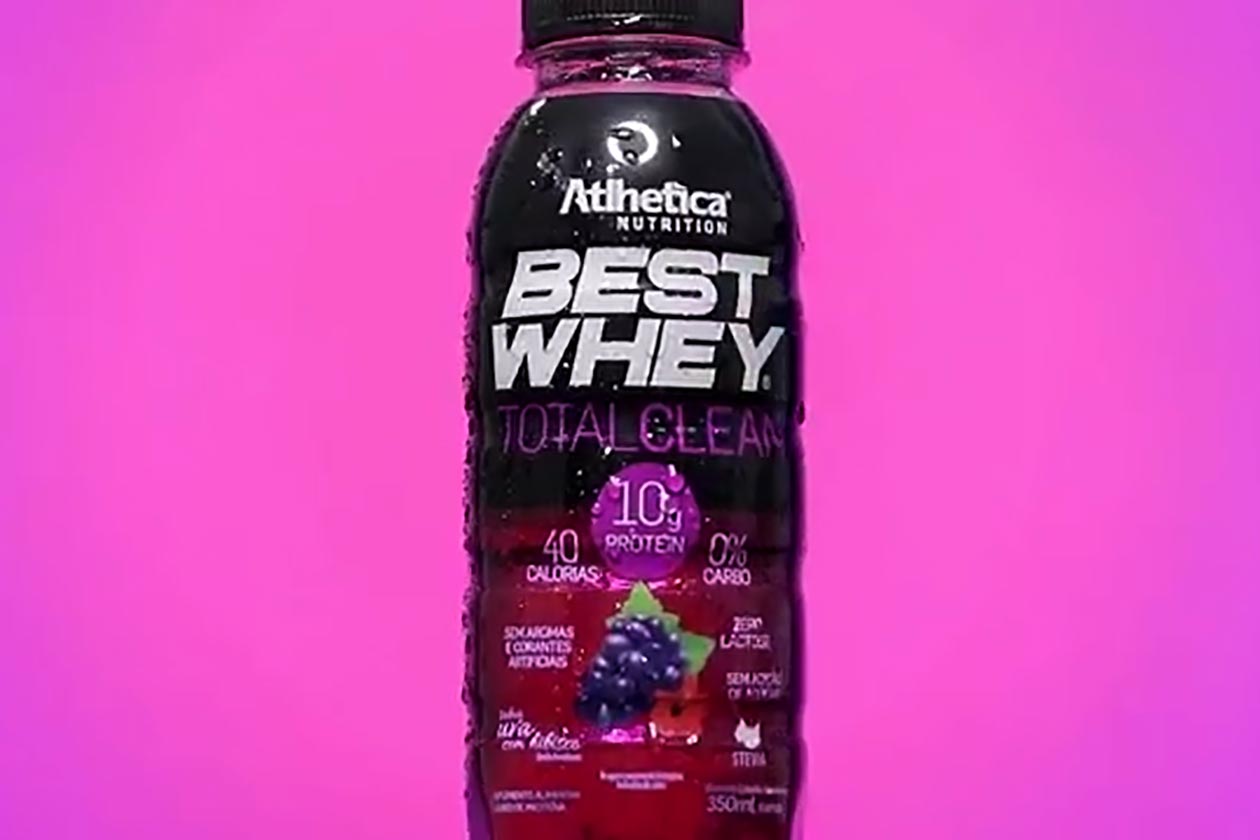 Brazilian brand Atlhetica Nutrition has completely revealed the latest entry in its high-protein Best Whey Series of supplements, and it is what we expected, although with a surprise twist. The product is indeed a protein RTD packing a solid 10g of protein per bottle from whey, with zero carbohydrates and fat, and as lean as calories as you can get at 40.
Athletica Nutrition's latest creation is Best Whey Total Clean, which, as mentioned, is a high-protein drink, but it comes with that clear, refreshing, fruit-flavored trend we've seen so much of lately. There are three flavors in total for the product with no clear pictures of their precise names, but they're all fruity, and one of them is a sweet grape-based taste.
According to Atlhetica Nutrition, its all-new Best Whey Total Clean is out and available now in Brazil, directly from the brand as well as its many retail partners across the country. We're not sure about its price; however, if you do see it and purchase it, keep in mind, it does only have 10g of protein per bottle, not the 20 to 40g we see in other products out there.