Jul 15th, 2021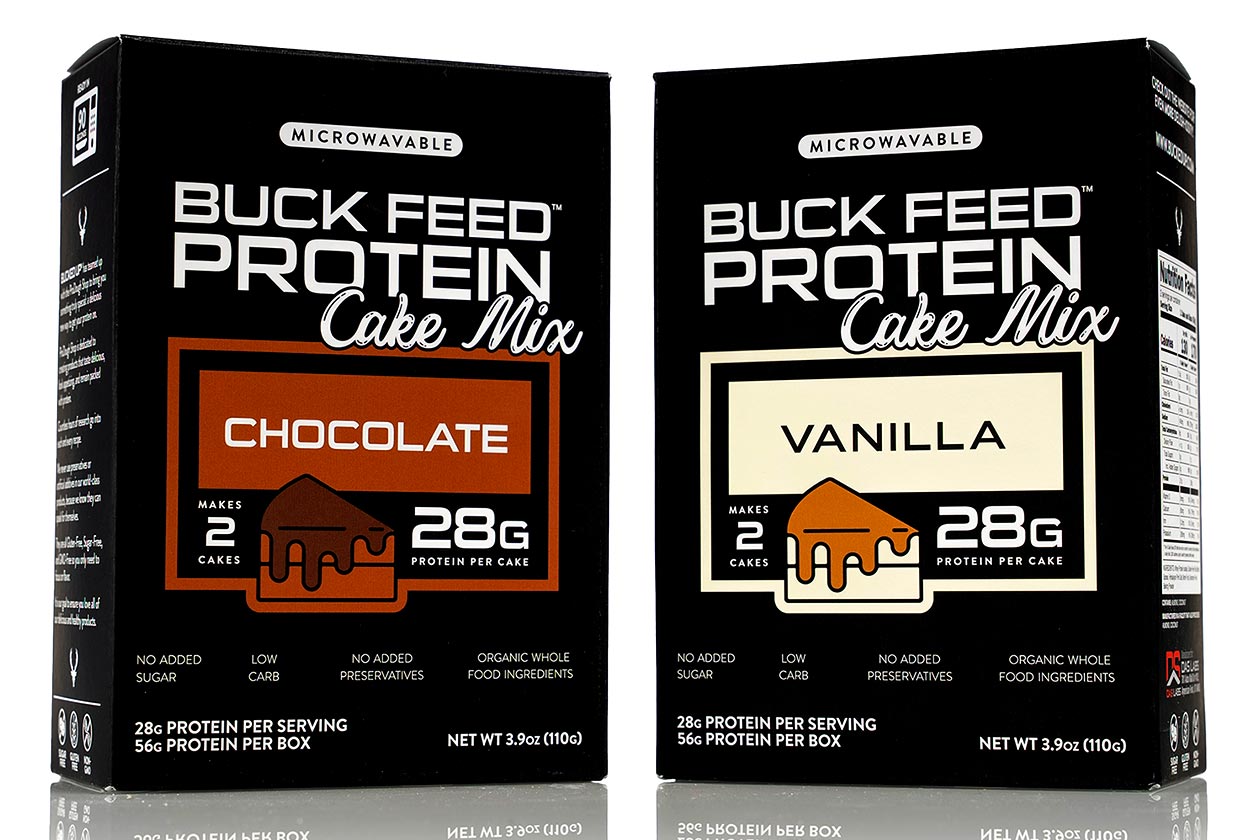 Bucked Up has quite an interesting new product this week in Buck Feed Protein Cake Mix, a functional spin-off of its whey-based protein powder, Buck Feed. As the name suggests, Buck Feed Protein Cake Mix is a powder supplement that you can use to make high-protein cakes, and all you need to do is combine it with water, then throw it in the microwave for 90 seconds.
An entire box of Bucked Up's Buck Feed Protein Cake Mix comes with two full servings, each packing a solid 21g of protein with 8 to 11g of carbohydrates, no sugar, 1.5 to 2g of fat, and 130 to 140 calories. The macros are around the same as the Buck Feed protein powder, which has 25g of protein and 120 calories, although the Cake Mix should make for a more exciting snack.
Bucked Up has launched Buck Feed Protein Cake Mix with two flavors to choose from, both traditional in Chocolate and Vanilla, the latter being the one with the leaner macros at 130 calories. You can purchase the functional product through the brand's website, and with two servings per box, it is obviously not that expensive at $9.99, which works out to $5 per cake.