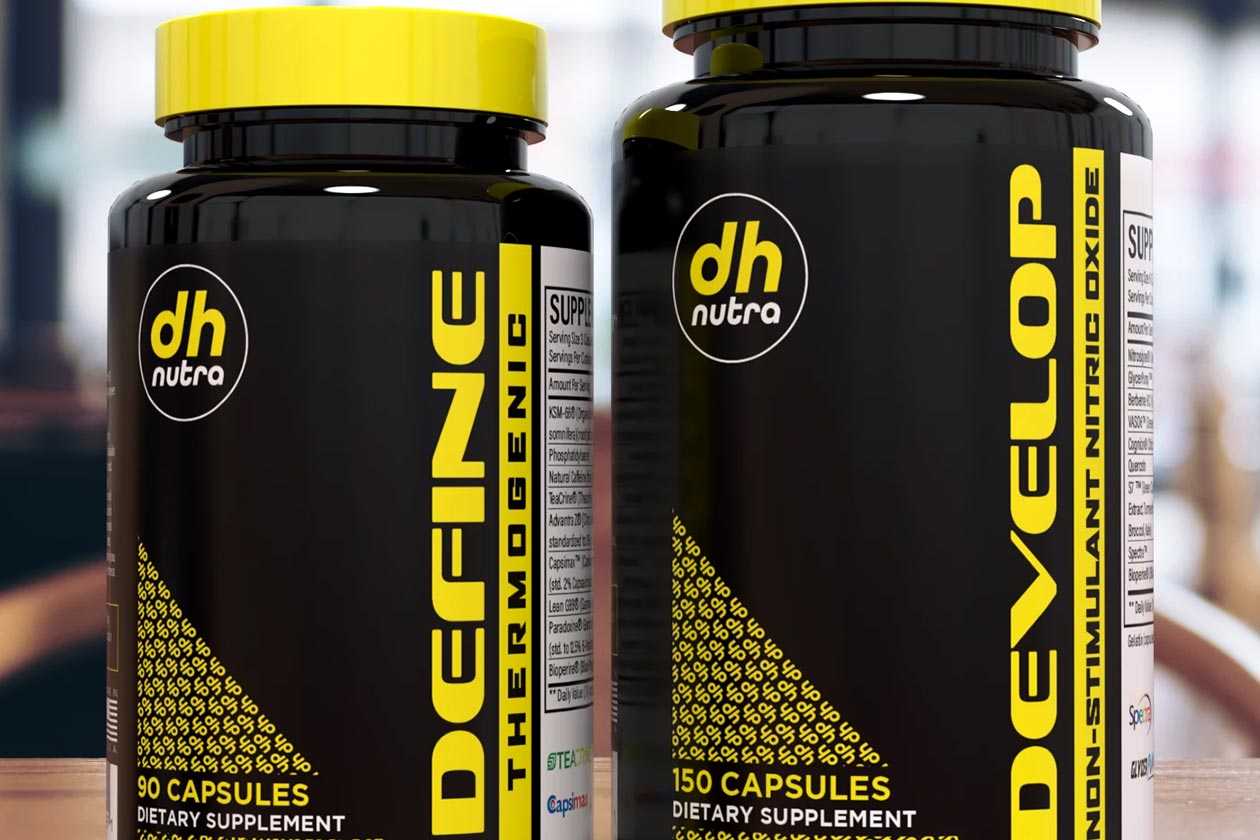 As promised earlier in the week, newcomer DH Nutra has opened its online store this weekend and is now taking pre-orders for its first two supplements, Define and Develop. We posted about both of the products on Thursday, going over their comprehensive formulas filled with reliable ingredients and dosages, with Define being a fat burner and Develop a stimulant-free pump supplement.
Directly from DH Nutra through its online store, Define and Develop will cost you $59.99 for a full-size 30 serving bottle of Define and a 25 serving bottle of Develop. The brand is, of course, running a deal to celebrate both its launch and the 4th Of July weekend, although to save any money, you'll need to grab the brand's Signature Bundle featuring bottles of Define and Develop, and a DH Nutra tee.
Separately, all of those items in DH Nutra's Signature Bundle will cost you $145, although when purchased in the set, it's $124.99, which is essentially full price for Define and Develop and $5 for the tee. You can check out everything and submit pre-orders through the brand's website, and for anyone that does get in and secure any of the supplements, your order is expected to ship in August.