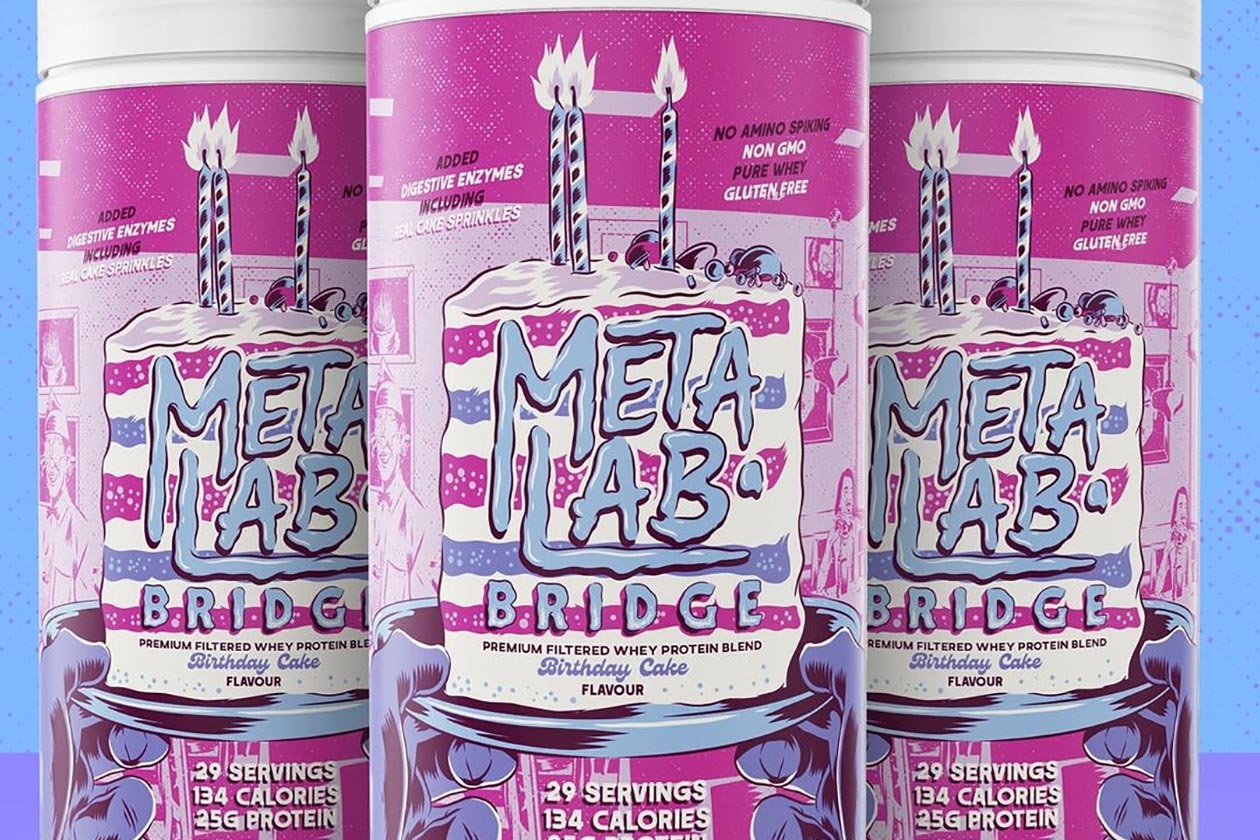 The still relatively new supplement company MetaLab, which has done a great job standing out in its local South African market, continues to keep things fun and interesting this week with another special edition flavor. This is something we've seen the brand do on several occasions, including last year for Halloween with a Pumpkin Pie Latte Bridge protein powder.
MetaLab's latest limited-time taste is another flavor of its blend-style Bridge protein powder, and it is a celebratory one with Birthday Cake. While birthday cake is a common flavor here in the US, that is not the case internationally. Regardless, MetaLab is attempting that birthday cake experience, and to make it that extra bit authentic, it has sprinkles throughout the powder.
As mentioned, the Birthday Cake Bridge is a celebratory product, and we don't mean that because it's a birthday cake flavor, but because MetaLab has announced it on its owner's birthday. While the sprinkle-filled flavor has been revealed today, it is not yet available; however, the growing South African brand does plan on having it on the market sometime soon.