Jul 7th, 2021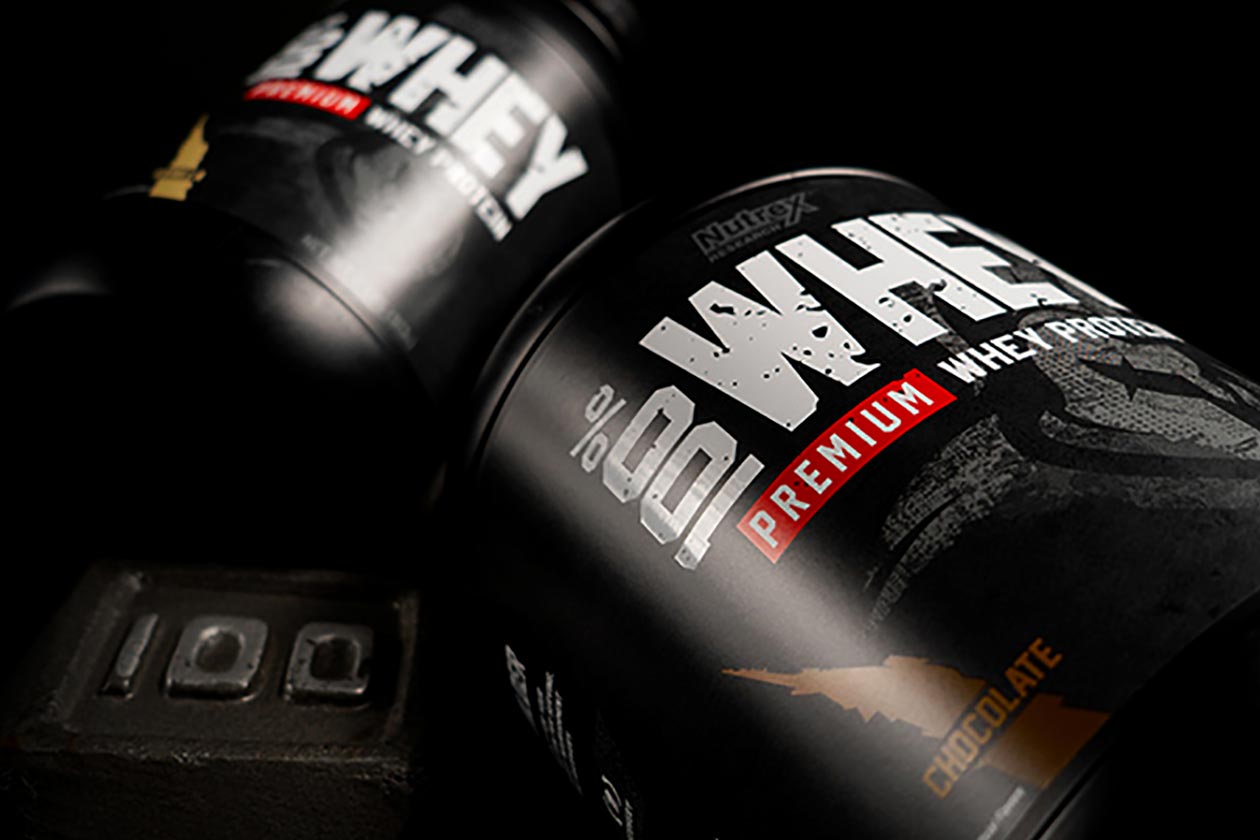 Nutrex has announced an all-new protein powder, separate from its many others on the market, in the gourmet IsoFit, vegan-friendly Plant Fusion, and long-running Muscle Infusion. The brand's latest supplement is 100% Premium Whey Protein, which falls under its 202 released Warrior Series and is very similar to Muscle Infusion as it also uses a blend of protein sources.
Nutrex's 100% Premium Whey Protein packs 24g of protein into each serving from two main ingredients, whey concentrate and whey isolate, the former being the primary source. The rest of the nutrition profile is as typical as it gets with 5g of carbohydrates, 2g of that sugar and 2g fiber, 3.5g of fat, and 150 calories, across its two traditional flavors, Chocolate and Vanilla.
100% Premium Whey Protein is coming soon and has not launched yet, although we do know what kind of prices fans will be getting, at least when shopping directly through Nutrex's online store. The supplement will actually have similar price points to Muscle Infusion, with a 2lb tub sitting at $34.99 and a more than twice as large 5lb, costing less than double at $59.99.