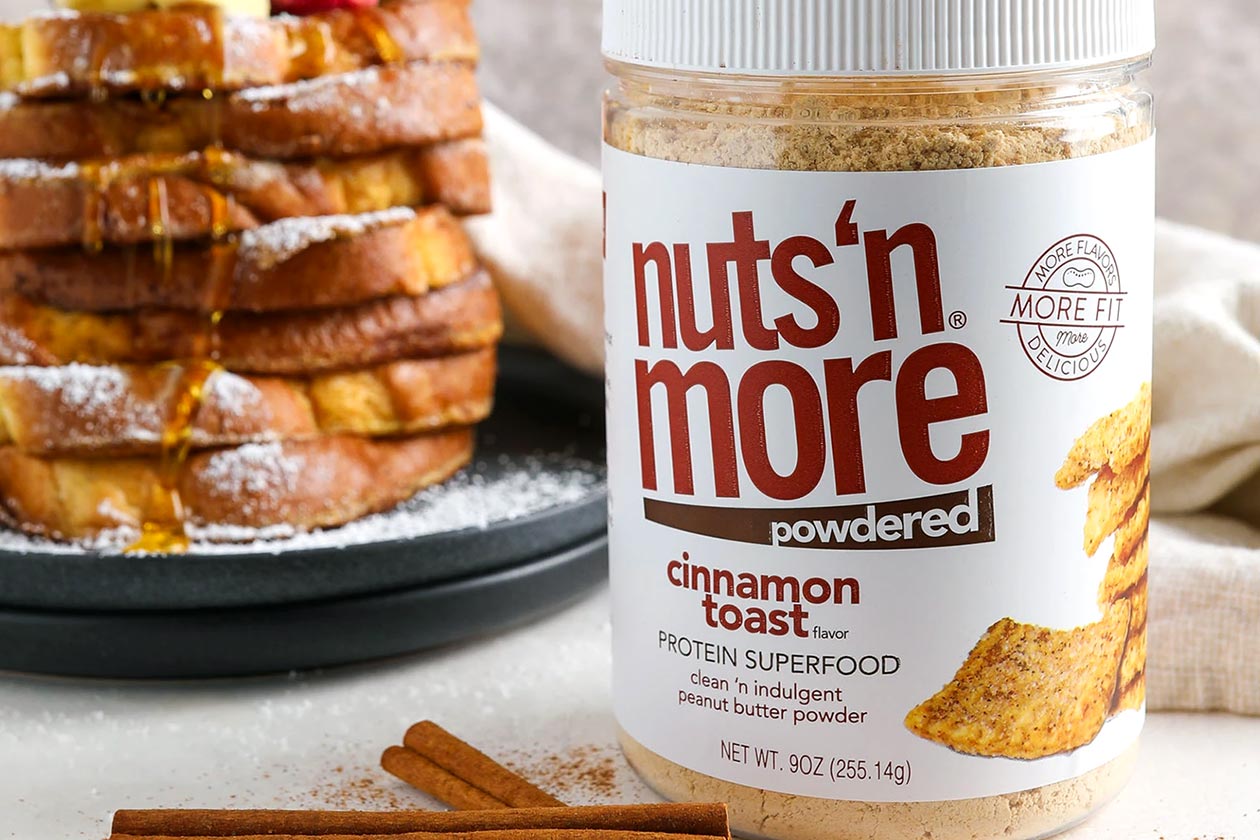 The functional brand Nuts 'N More, known for its delicious, high-protein nut butter made with various types of nuts, came out with a different type of peanut butter in 2020 in Peanut Butter Powder. It is a clean and simple product that hit the market in three flavors, all featuring the same nutrition profile with 4g of protein, 6g of carbohydrates, a gram of fat, and 50 calories.
Nuts 'N More is now adding to its Peanut Butter Powder for the first time since its launch, which was around this time last year. The three flavors the product already had on its menu are Maple Waffle, Cookie Dough, and Salted Caramel. Taking the nutritious powder to a total of four flavors is Cinnamon Toast, seemingly intended to taste like Cinnamon Toast Crunch cereal.
Nuts 'N More's all-new Cinnamon Toast Peanut Butter Powder is available through its online store at $11.99 for a full-size 9oz jar, and if you order over $45 — which is four jars of peanut butter powder — you get free US shipping.