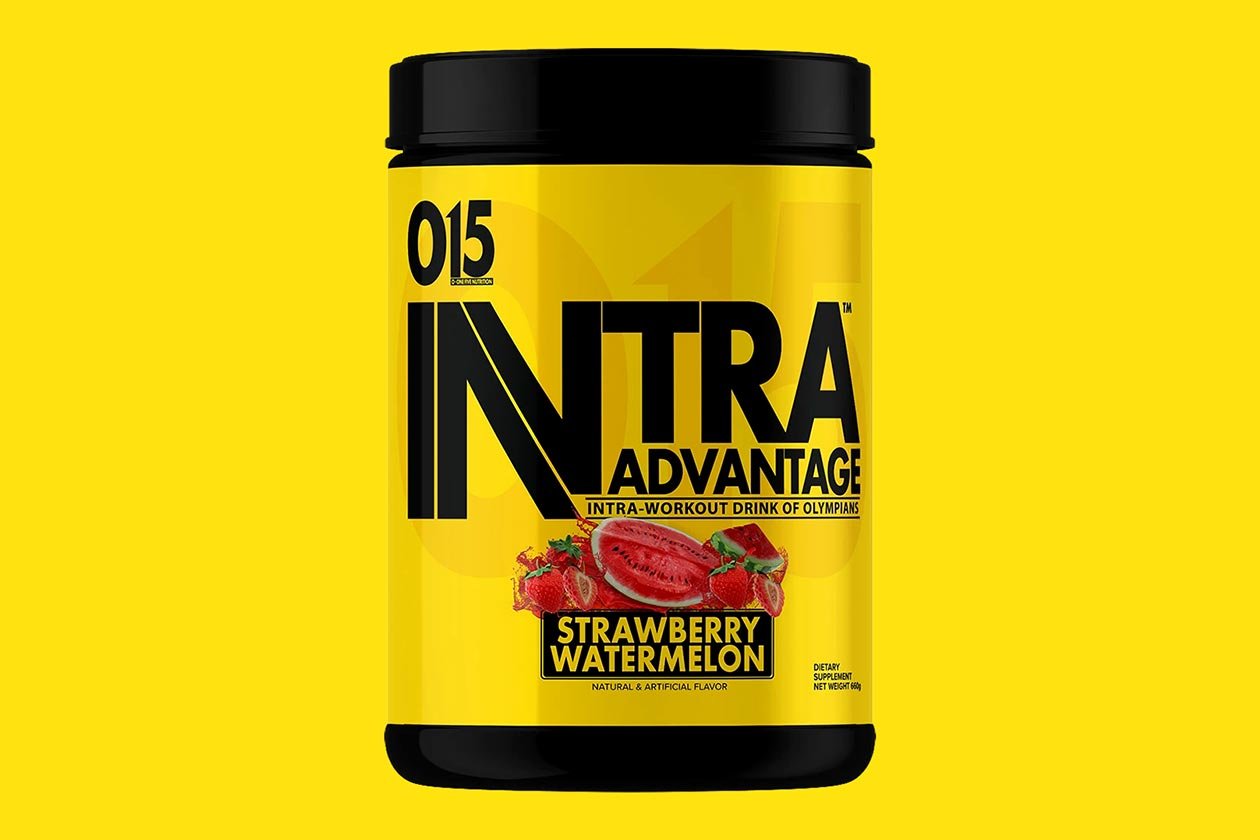 O15 Nutrition from Mr. Olympia Brandon Curry has a new supplement out this week, its fifth overall to go alongside Happy Gutz, Expansion, Big Hydro, and its stimulant pre-workout Exalt. Intra-Advantage is the newest formulation from Brandon Curry and O15 Nutrition, and as you could probably guess by the name, it is an intra-workout built to support you during training.
Intra-Advantage comes packed full of key ingredients for fuel, performance, endurance, hydration, and recovery. You get a big dose of carbohydrates in every serving with 15g of premium Carb10 and another 5g of beta cyclic dextrin. For muscle recovery, there is the full-spectrum EAA blend Amino9 at 7g, and finally, electrolytes and a solid 2g of taurine to support hydration.
O15 Nutrition has wrapped up all of those ingredients in a flavored powder with three tastes to choose from in Passion Fruit, Strawberry Watermelon, and Rainbow Sherbet. The price of the performance-powering Intra-Advantage is $39.99 at Tiger Fitness, and while we can't see a serving amount listed, based on the ingredients, we're guessing it has around 20 servings a tub.