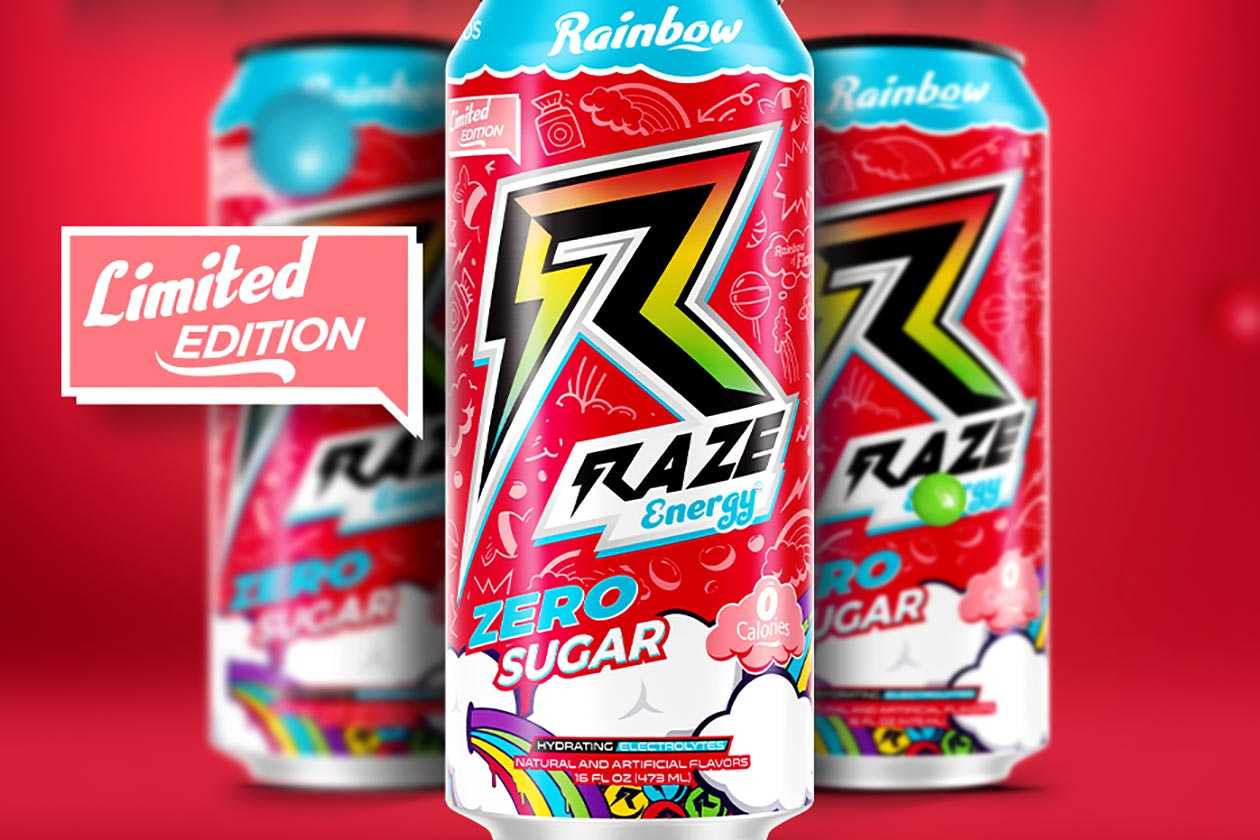 As promised, today, REPP Sports has launched the latest limited-edition flavor of its popular energy drink, RAZE Energy, with the colorful and candy-sounding Rainbow. This is the second limited-time taste the brand has put together for RAZE Energy, something it plans on doing everything month moving forward after it dropped its first special edition flavor, Strawberry Lemonade, in June.
REPP Sports has released its Rainbow RAZE Energy drink through its online store at $29.99 for a full case of 12 cans, and there are a few deals available if you spend a bit more money. Orders over $59 through reppsports.com will get a free Rainbow RAZE tee; those going over a $99 spend will score the tee and a tub of the RAZE Pre-Workout; and more than $149 will get you a tee, tub of RAZE Pre-Workout, and a case of Rainbow RAZE Energy.
To top it all off and help you spend more to get more, REPP Sports has also put together a Rainbow RAZE launch bundle where you can buy the tee, Pre-Workout, and energy drink in different combinations and get an automatic discount as high as 20%. To get in on all of the action and purchase your case of Rainbow RAZE Energy, head over to the brand's online store at reppsports.com.