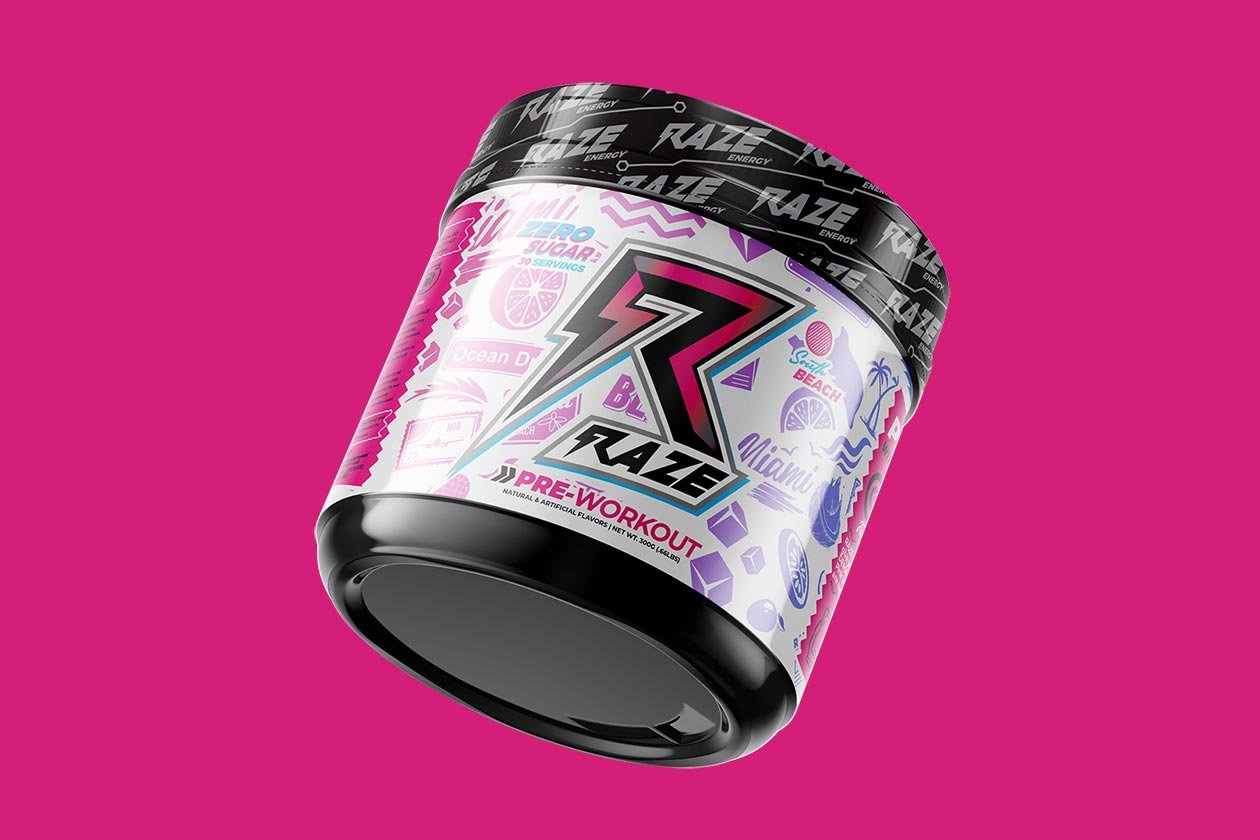 RAZE Energy already had a powder supplement version of its popular and tasty energy drink before the Australian version came along earlier this year, although that original one only came in sample sachets. The product fans are treated to down under is RAZE On-The-Go, a more traditional bulk supplement featuring a blend of BCAAs, betaine, taurine, electrolytes, carnitine, and caffeine.
The team behind RAZE Energy has now revealed that it is finally bringing a bulk supplement to the US market under its popular energy drink name, although it will be different again from the sachets and RAZE On-The-Go. You can get a glimpse of the upcoming RAZE product in the image above, in the RAZE Pre-Workout, featuring a 10g serving size with no details on any of its ingredients or dosages.
Based on the name, it sounds like RAZE Energy is coming out with a product featuring a stimulant pre-workout style formula, offering a more comprehensive experience compared to the original energy drink. The brand is planning to launch the intriguing RAZE supplement within the next month or so in four flavors, one of which is from the RAZE Energy beverage menu in South Beach.