Jul 30th, 2021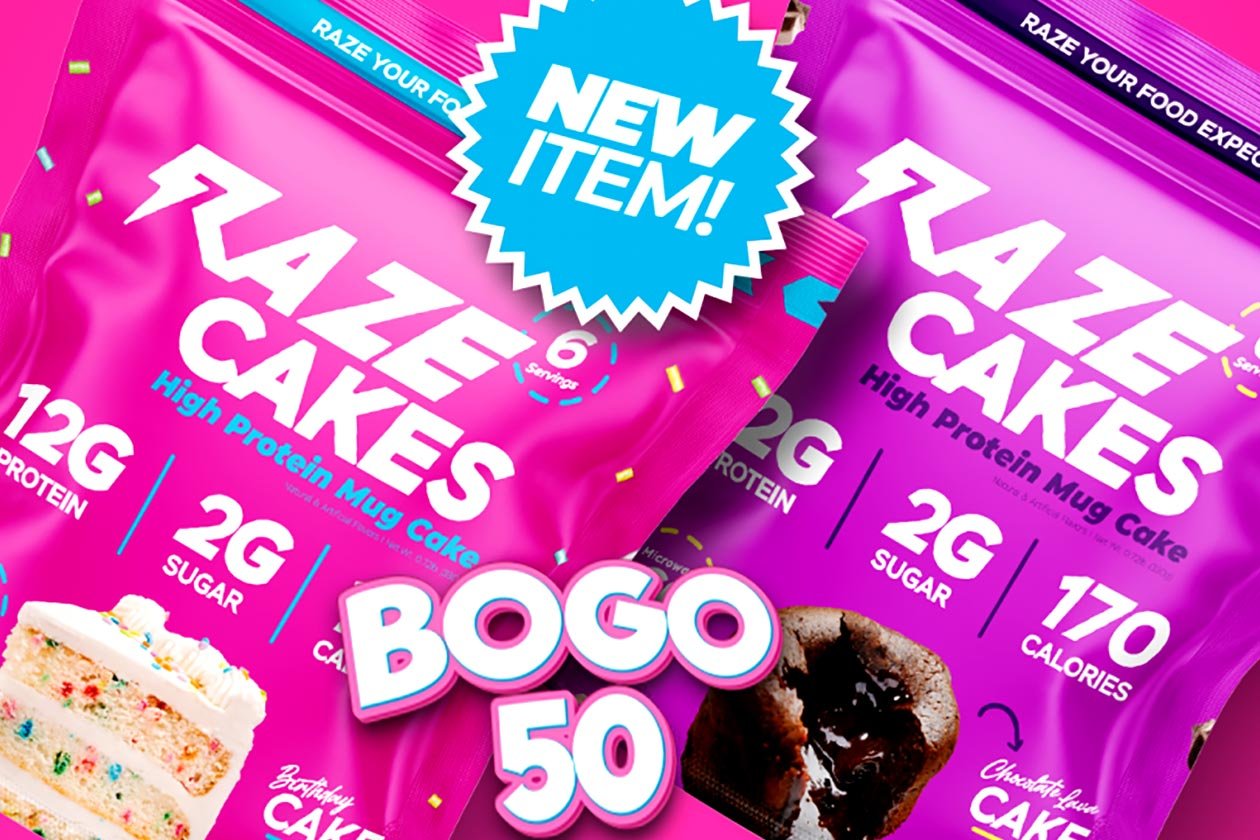 REPP Sports has built quite the name for its RAZE Energy drink and has put together some interesting spin-offs over the years. The brand dropped RAZE Energy sachets last year, which is a powder version of its popular beverage, then this year, it released a RAZE pre-workout supplement. REPP has now taken things far beyond energy and introduced the functional snack, RAZE Cakes.
RAZE Cakes from REPP Sports is a bag of powder that easily turns into a high-protein mug cake in 60 seconds. There is six servings worth of powder in the product, with each of those servings providing a solid 12g of protein, a high 32g of carbohydrates, a light 2g of sugar, 5g of fat, and 180 calories. RAZE Cakes comes in two delicious flavors to start with Chocolate Lava Cake and Birthday Cake.
If we had to guess what kind of spin-off REPP Sports had planned next for its popular RAZE Energy drink, high-protein cakes would not have been our first; regardless, it's an interesting product and direction. It opens up the possibility of the brand taking its original beverage into other functional, on-the-go directions and not always being connected to something caffeinated or energized.
REPP Sports is celebrating the arrival of tasty RAZE Cakes dessert with a sale, and if you want to give the product a try, it's well worth getting in on. A single six-serving bag of the high-protein mix will cost you $19.99 over at reppsports.com, although if you grab two and use the coupon code "CAKE50", you'll get 50% off your second bag, discounting the protein-packed snack to $15 a bag.