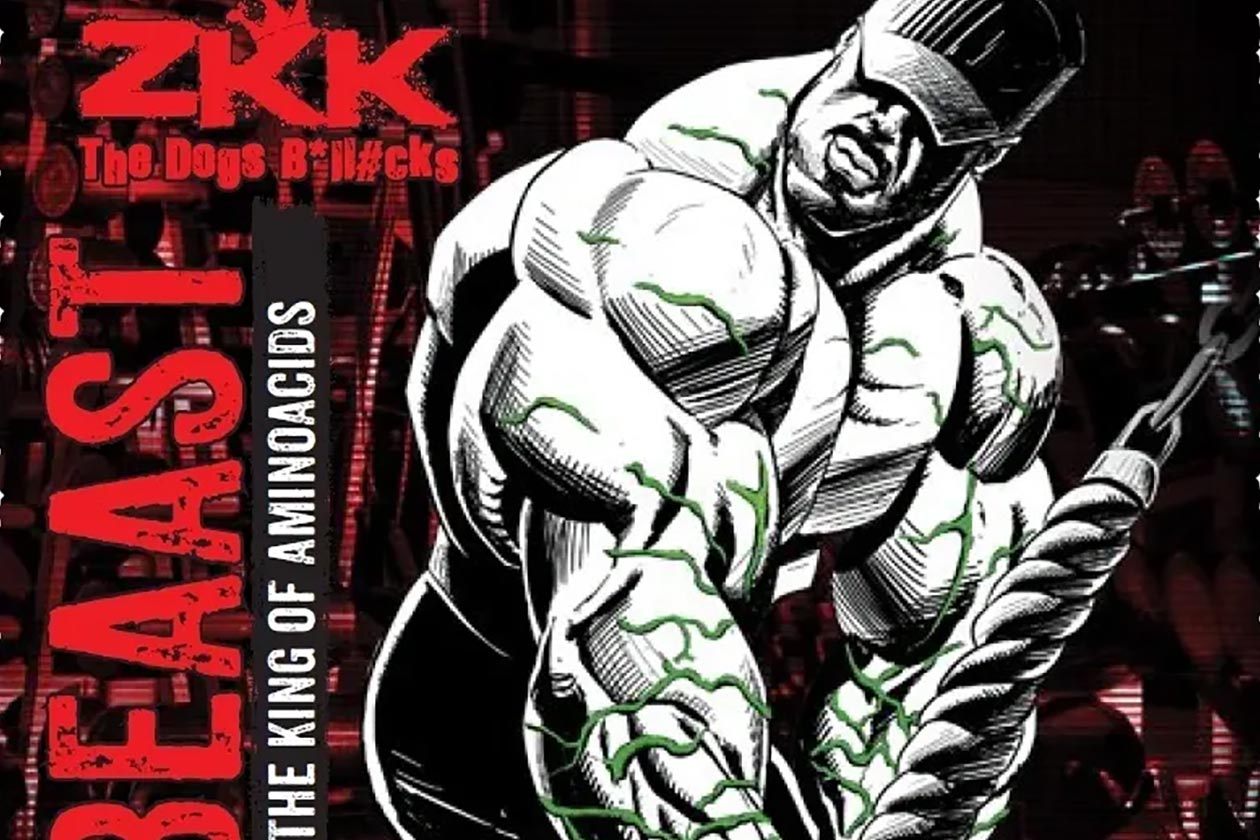 Over the past few months, Zack King Khan's brand ZKK Labs has been rebranding and relaunching its lineup, moving many of its original supplements to a fresh new red and black label design. Some of those product releases were entirely new, something the brand has dropped another one of this week with the recovery supporting "Beast".
While the name doesn't give it away, ZKK Labs Beast is indeed an amino-based recovery supplement, featuring a variety of vitamins and minerals, 2g of glutamine, coconut water for hydration support, and a full spectrum of EAAs. ZKK Labs has included the all-important all nine EAAs at a combined dose of 7.375g, with 6g of that coming from BCAAs.
ZKK Labs Beast is relatively straightforward, featuring that common blend of aminos and hydration, and all wrapped up in powder with Pineapple and Blueberry flavors. The product is available now directly from the brand's online store at £30 (41.62 USD) for a tub of evenly matched 30 servings, working out to exactly a pound a serve.