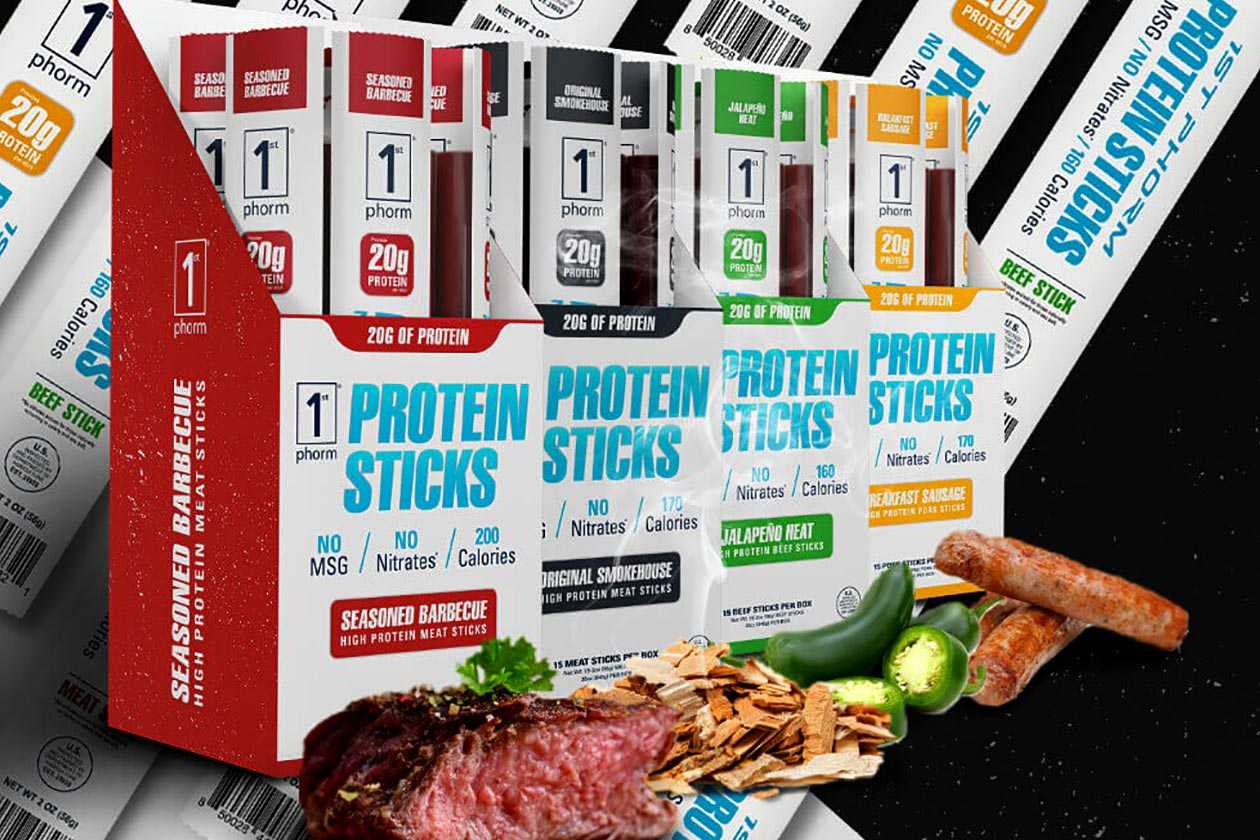 Many supplement companies delve into the protein snack category, some of which have come out successful with truly enjoyable and popular products. Most of the time, we see brands going with the traditional protein bar or cookie, although we get something a little different every now and then, and that is precisely what the mainstream brand 1st Phorm has done.
The popular sports nutrition brand 1st Phorm is introducing Protein Sticks this week, a lean and nutritious high-protein snack made with a combination of beef, pork, herbs, and spices. They are similar to the Beef Stix we saw 'Merica Labz come out with years ago, however 1st Phorm's meat snack is a bit bigger and, in turn, it packs more protein at a solid 20g per 56g stick.
The rest of the nutrition profile in 1st Phorm's Protein Sticks is impressively lean at 9g of fat, 2g of carbohydrates unless you've got the Seasoned Barbeque flavor which has 12g and 160 to 200 calories. As you can see, the macros on the product are solid, and it has three other flavors to choose from outside of Barbeque in Breakfast Sausage, Jalapeno Heat, and Original.
1st Phorm's Protein Sticks are a bit more expensive than your typical protein bar, coming in at $40 for a box, and the brand only sells them through its website in pairs, so you'll be paying a combined $80 for two. To give the product a bit more value, you do get more than the usual 12 pieces per box at 15, which works out to $2.66 per Protein Stick.