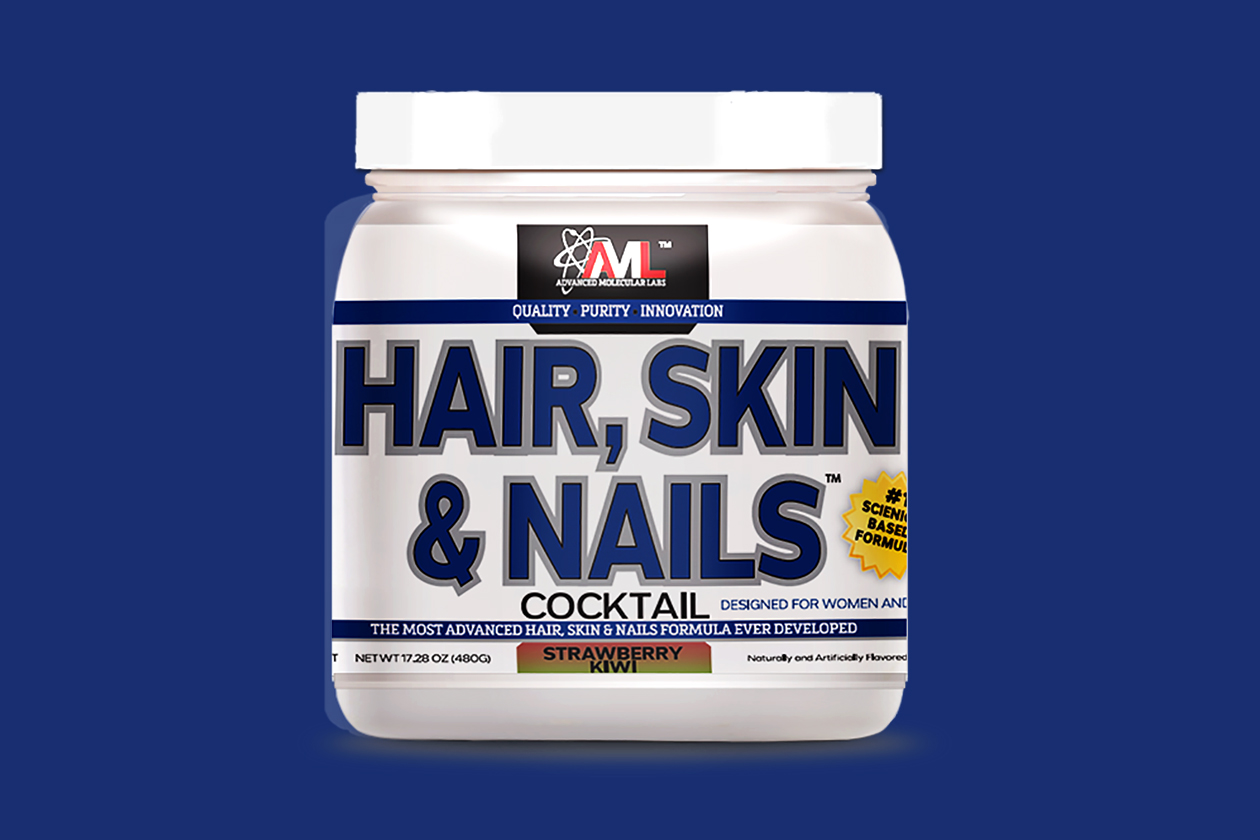 Advanced Molecular Labs has stepped away from traditional sports nutrition for its latest supplement named "Hair, Skin and Nails Cocktail". The title does suggest it is a collagen-based product, as those three benefits are typically what collagen formulas promote, although while that is in the supplement, the brand has brought together a lot more than that.
Hair, Skin and Nails Cocktail is a comprehensive beauty and wellness product designed to support those areas mentioned in its name with hair, skin, and nails. You can see the facts panel for the supplement in the image below, and Advanced Molecular Labs has built quite the formula. It has two types of collagen, regular hydrolyzed collagen at a hefty 15g per serving alongside 2.5g of premium Verisol bioactive collagen peptides.
Also thrown into Hair, Skin and Nails Cocktail is a huge 1.5g of vitamin C, a variety of vitamins and minerals, grape skin extract, another hefty dose of n-acetyl-l-cysteine at 1.8g, and 450mg of eggshell membrane. As mentioned, the product is not short on highlights, squeezing in more active ingredients than the majority of beauty supplements we see.
Advanced Molecular Labs has its all-new beauty and wellness product in stock and available through its website for the same price as almost all of its other supplements at $39.99. However, you don't get the usual 30 servings per tub in this one, the brand has instead gone with 33% fewer at 20, and it comes in powder form in the one Strawberry Kiwi flavor.