The third iteration of Apollon Nutrition's more balanced and comprehensive fat burner Chaos, separate from the recently released Shogun, is arriving this Friday. To get its growing number of fans and followers that little bit more prepared and excited, the hardcore company has shared the formula behind that supplement, and it is once again, another big improvement on its predecessor.
Benefits and effects-wise, Apollon Nutrition's Chaos sequel aims to deliver an improved thermogenic effect, better appetite suppression and enhanced water loss. That is alongside all of the other benefits that come from the packed-out capsule supplement, including increased and intense energy, enhanced metabolism, elevated mental focus, and of course, overall weight loss support.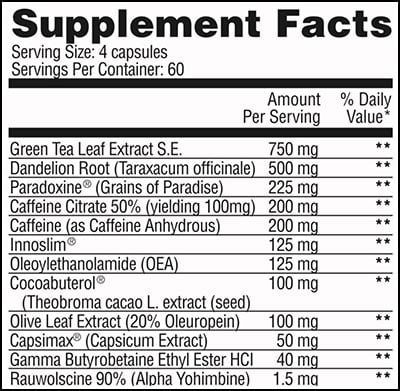 On the formula side of Apollon Nutrition's third version of Chaos, to provide that better and comprehensive experience, dandelion root has been increased to half a gram, alpha yohimbine has replaced synephrine, and OAE, Cocoabuterol, and olive leaf have been added. The brand has also mixed up the energy, swapping 300mg of caffeine anhydrous for 200mg of anhydrous and 100mg from caffeine citrate.
Apollon Nutrition has certainly made the changes necessary to deliver the effects it said are better in its newest fat burner, all while keeping almost everything from Chaos V2 to ensure familiarity. As mentioned, the hardcore brand is dropping its new and improved weight loss competitor through its online store this Friday for the same price as the previous Chaos at $59.95.