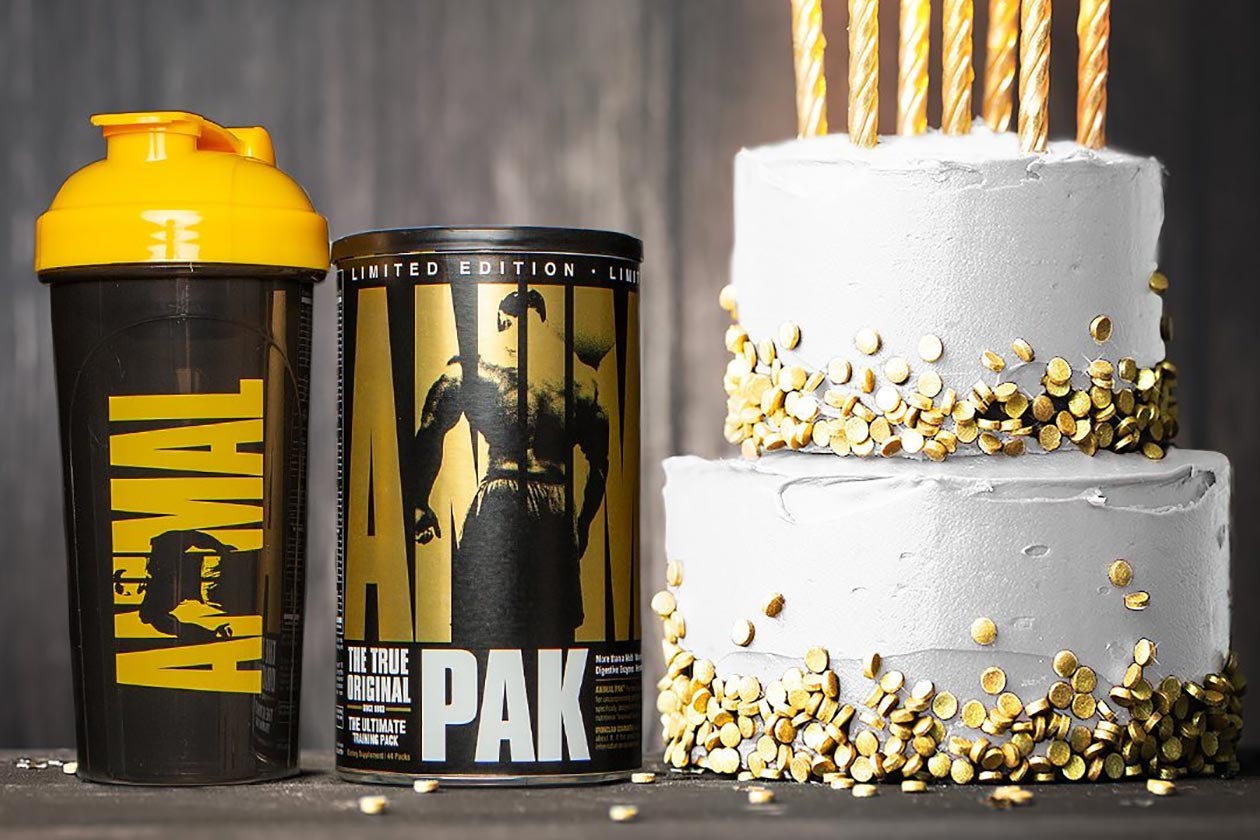 To celebrate the 38th birthday of its long-running and iconic multivitamin supplement, hardcore brand Animal has put together a special edition version of Animal Pak. While we have seen alternative labels on the brand's signature product in the past, none have looked quite as eye-catching and awesome as what Animal has created this time around.
The limited Birthday edition Animal Pak features all of the same key ingredients and dosages fans have come to rely on with a standout black and gold label design, pictured in the image above. The best part about the supplement is despite how great it looks and that it comes with a free Animal shaker, it doesn't cost any more than a regular can of Animal Pak.
Animal's special edition gold Animal Pak is available now through its online store at $33.95, with the usual 44 multivitamin packs per can, and as mentioned, you get a free branded shaker bottle. The product is only going to be around for a limited time; in fact, Animal plans to stop selling it in two weeks regardless of whether or not it's sold through all of its stock.