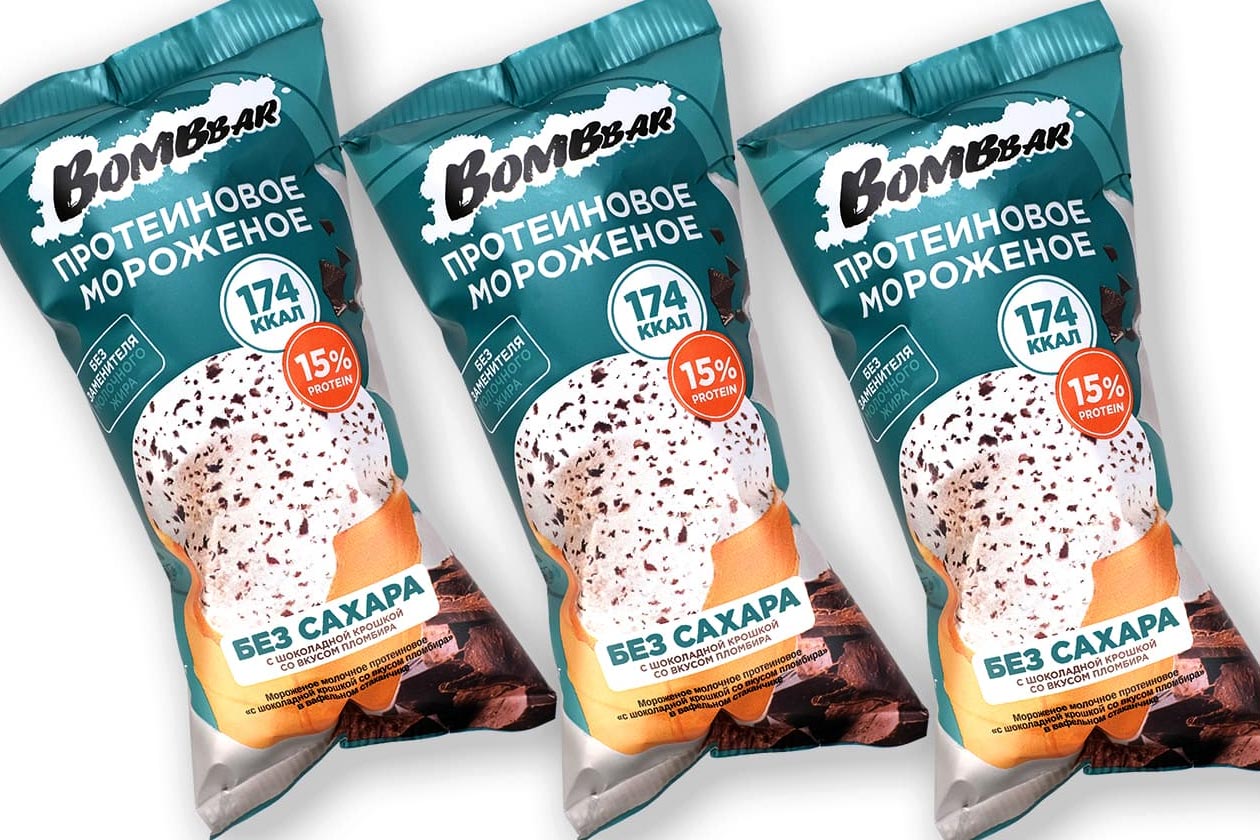 It was only a few weeks ago the Russian functional brand and winner of our Functional Brand Of The Year Award for 2020, Bombbar, came out with one of its more unique products to date. That product is Protein Ice Cream Cups, a frozen snack that puts high-protein ice cream into a classic crunchy cone and packages it in a plastic wrapper to enjoy when you're out and about.
The latest Bombbar creation debuted in three flavors, including a simple vanilla recipe called Sundae, the traditional dessert Crème Brûlée, and something for chocolate lovers in Chocolate. Despite how fresh and new the product is, the award-winning brand is back less than a month later, adding to its Protein Ice Cream Cups by way of another flavor, pushing its menu to a total of four.
Joining Sundae, Chocolate, and Crème Brûlée, is Sundae With Chocolate Chips, which is essentially the original vanilla-flavored Sundae but is true to its name; it has chocolate chips on top. The product actually has a nutrition profile roughly the same as Sundae with 14g of protein and 174 calories, all without any sugar and still promising to provide a realistic ice cream experience.
You can purchase Bombbar's Sundae With Chocolate Chips Protein Ice Cream Cups from its website in packs of three or six, although, unlike the three other flavors, there is no variety bundle that includes the flavor.