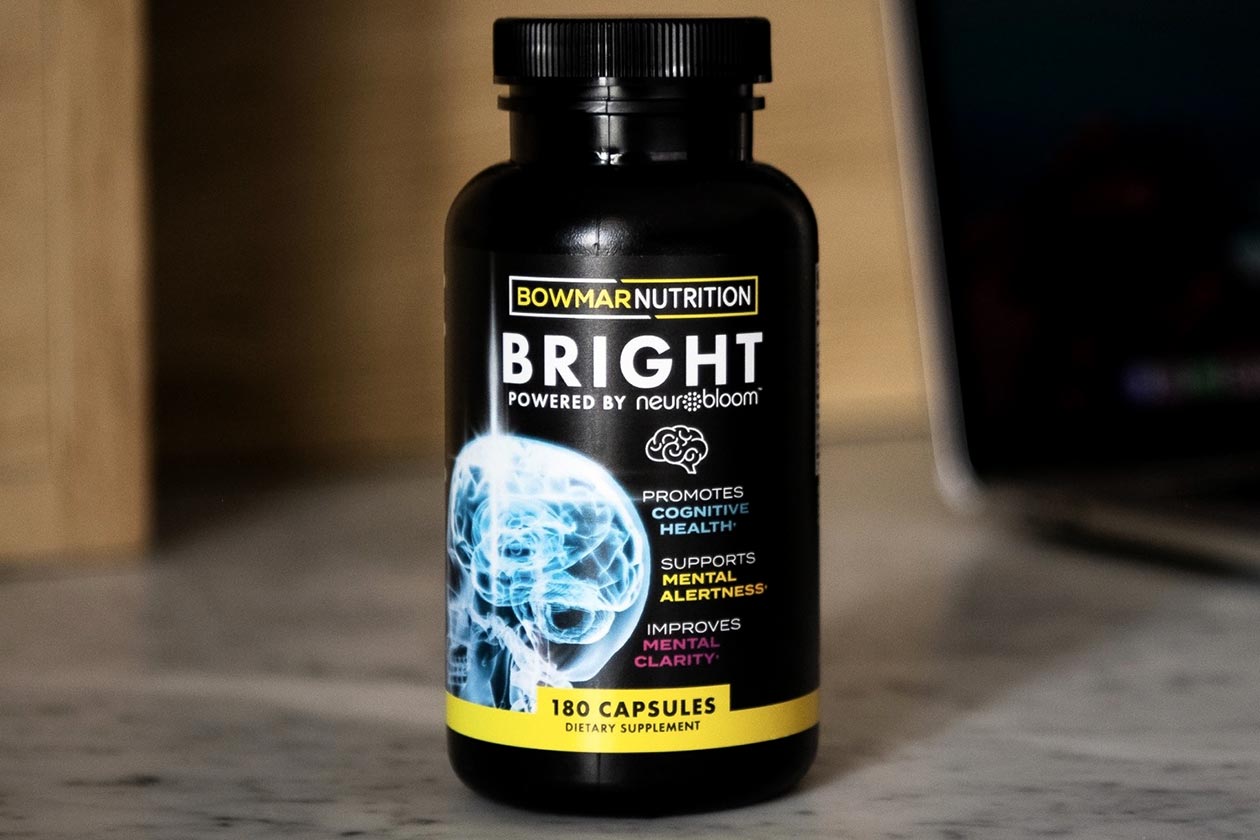 Bright is an all-new focus and cognition supplement from the always busy Bowmar Nutrition, something fans will already know the brand has on the market in the form of Sharp Nootropic. Bright is not intending to replace Sharp but be available as a separate focus and cognition product powered by a completely different set of ingredients and can be stacked with Sharp.
Bowmar Nutrition's Bright is technically a standalone supplement with one main feature in NeuroBloom from premium ingredient company Prinova. It is a patent-pending blend of ingredients proven to improve cognition, memory, mood, and more. NeuroBloom itself is a blend of five ingredients with ginseng, gotu kola, vitamin E, alpha lipoic acid, and selenium.
Bowmar Nutrition has dosed NeuroBloom at 1,028mg per serving in Bright, and it is more of a long-term product where you'll see better benefits the longer you take it. That is a key difference compared to the brand's original Sharp Nootropic, which provides energy, focus, and cognition effects soon after you take it, although again, the two can still be used alongside each other.
Bright is in stock and available for purchase starting today from the Bowmar Nutrition website, where you'll pay $39.99 for a full-size bottle of 60 servings. That is only slightly cheaper than Sharp Nootropic at $44.99; however, that is for a tub of 30 servings.