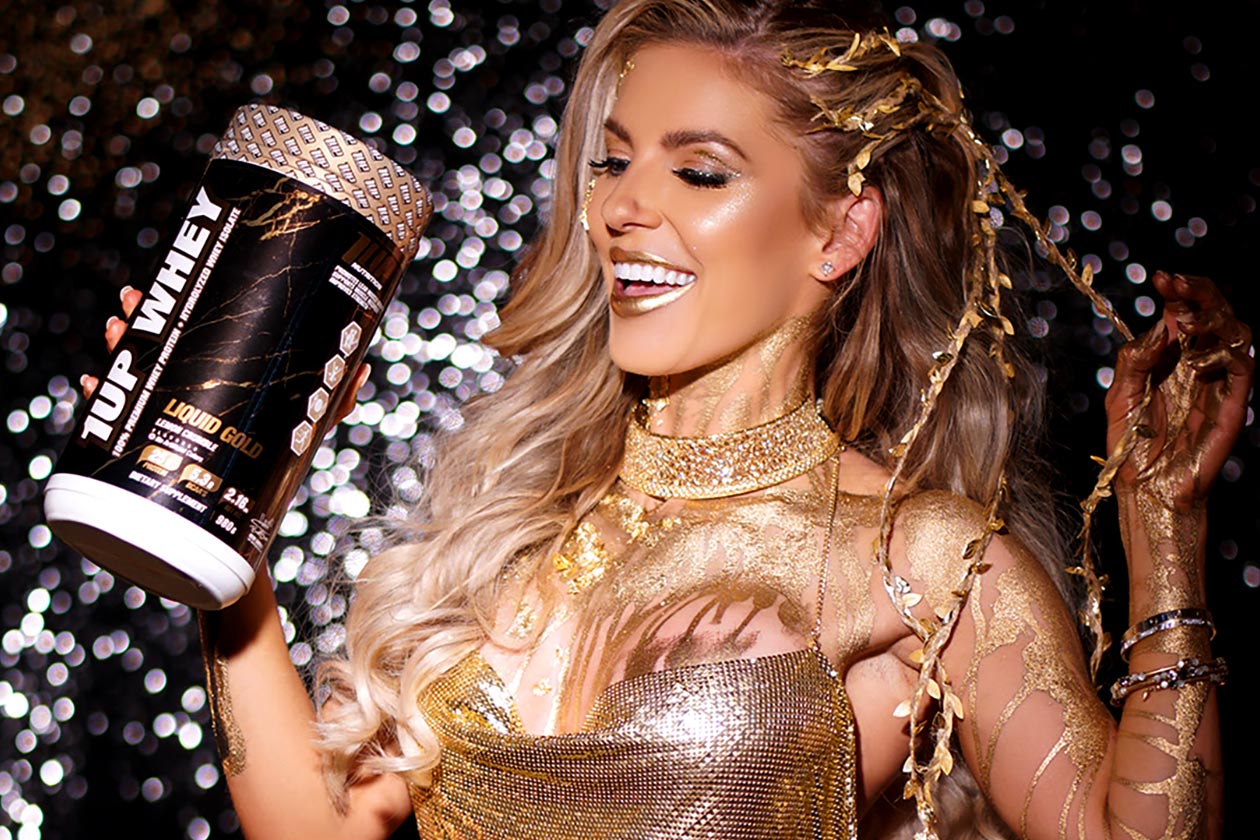 In exactly one week, mainstream sports nutrition brand 1 Up is coming out with another collaboration with its star ambassador and athlete, Heidi Somers, better known as Buff Bunny. The brand has teamed up with Somers in the past for a limited-edition Unicorn Donut flavor of its protein powder 1 Up Whey Protein, with its next partnership being even more creative and unique.
1 Up Nutrition and Buff Bunny have come together to create another flavor of 1 Up Whey alternatively branded black and gold, with the name of the intriguing flavor being Liquid Gold. The actual taste of it is vanilla graham cracker with a touch of lemon, and to fit with the name, the brand has sprinkled edible gold glitter throughout the powder, truly making it Liquid Gold 1 Up Whey.
Once again, 1 Up Nutrition and Buff Bunny's limited-edition Liquid Gold 1 Up Whey is going to become available one week from today at precisely midday Eastern Time on Thursday the 19th of August. It'll be launching through the brand's online store, where a 2lb tub of a regular flavor of 1 up Whey costs you $49.99 before discount, and the brand does tend to run sales often.