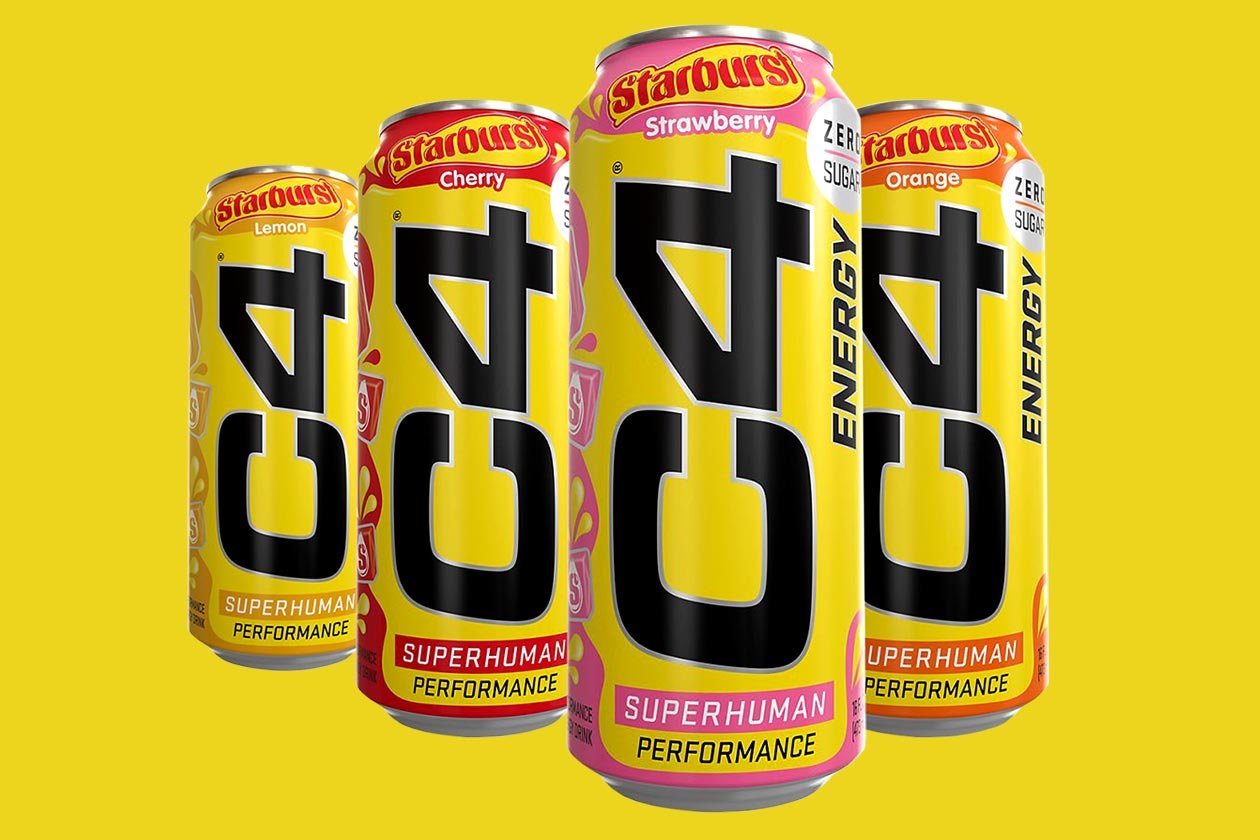 The supplement giant Cellucor has pumped out a lot flavors over the years for its many competitors in the pre-workout category, although it had yet to do any sort of authentic flavor collaboration. The retailer, The Vitamin Shoppe, has added some products to its website that will soon change all of that as it sees Cellucor partner with a widely known candy company for a collection of flavors.
Coming soon from Cellucor for its popular, tasty, and performance-supporting C4 Energy drink are four authentic Starburst candy flavors. The Vitamin Shoppe is listing Starburst Lemon, Starburst Strawberry, Starburst Cherry, and Starburst Orange flavors of C4 Energy. To reinforce the collaboration, they all feature the iconic Starburst logo at the top of the can alongside the flavor name.
Cellucor and Starburst's authentic candy flavors of the C4 Energy drink will feature the beverage's usual key ingredients and dosages, including CarnoSyn beta-alanine, BetaPower betaine, and 200mg of caffeine. They are also going to be completely guilt-free with no sugar, carbohydrates, or calories, and with The Vitamin Shoppe listing, we have to imagine they'll be launching sometime soon.