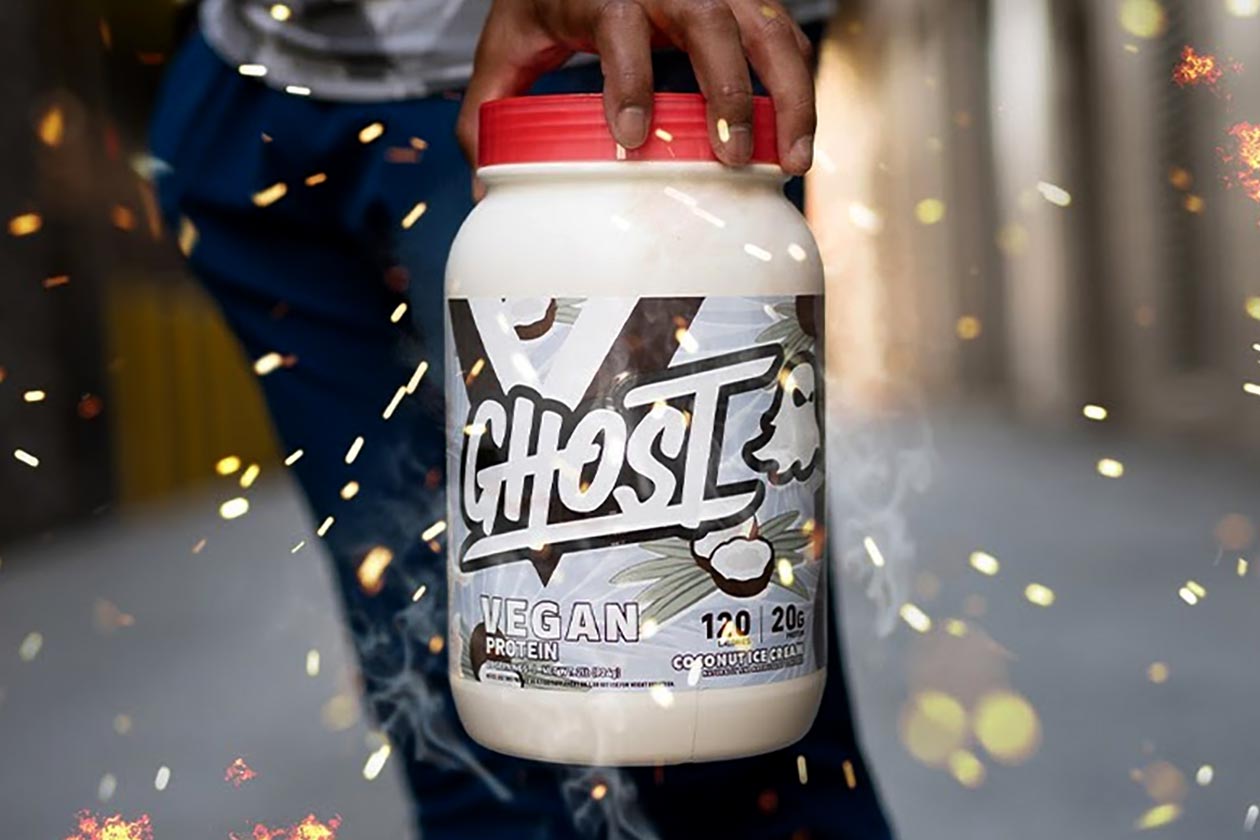 Ghost fans may be familiar with a temporary flavor of the lifestyle brand's popular protein powder Ghost Whey, called Coconut Ice Cream. If you haven't seen it before, that's not too surprising as Ghost only releases it for a short amount of time around Summer. The brand first made it available back in June of 2019; then, it returned in May of last year.
Not too surprisingly, Ghost is bringing back its limited-edition, seasonal Coconut Ice Cream Ghost Whey for 2021, although there is a little more to it for the third availability of the product. This time around, Coconut Ice Cream Ghost Whey is returning alongside a Coconut Ice Cream flavor for Ghost's other protein powder, the top-rated and plant-based Ghost Vegan.
Like the returning Ghost Whey, the Coconut Ice Cream Ghost Vegan is only going to be available for a short period of time. Basically, when it arrives through the brand's online store at ghostlifestyle.com, you'll want to get in sooner rather than later. We're not sure when the protein powders are dropping, but Ghost usually shares an exact date as a launch nears.