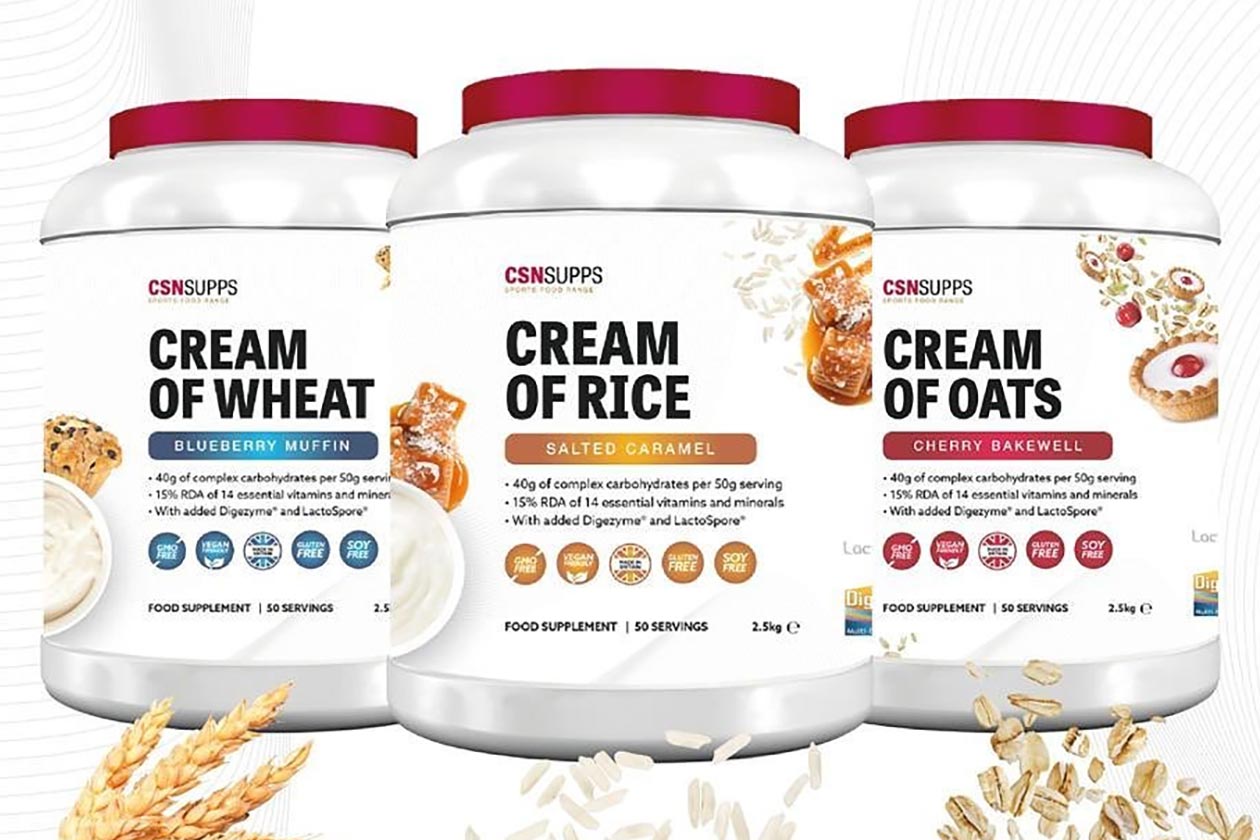 The Fit Xpo is on its second and last day today, over at the Liverpool Exhibition Center in the UK, and many popular supplement companies are in attendance and debuting all-new products. Cardiff Sports Nutrition's house brand CSN Supplements is one of those exhibitors with something new and exciting, sharing a fresh new look for its flagship and self-explanatory carbohydrate product, Cream Of Rice.
You can see that revamped look for CSN Supplements Cream Of Rice in the image above, and fans will notice there is a bit more to the product than a rebrand. The brand and retailer has also announced two more carbohydrate-based supplements, powered by different sources to its original cream of rice product. One relies on cream of wheat to provide 40g of carbs per serving and one with cream of oats.
Cardiff Sports Nutrition and CSN Supplements have only unveiled its rebranded Cream Of Rice and all-new Cream of Wheat and Cream Of Oats, with availability expected to hit its website in the coming weeks.