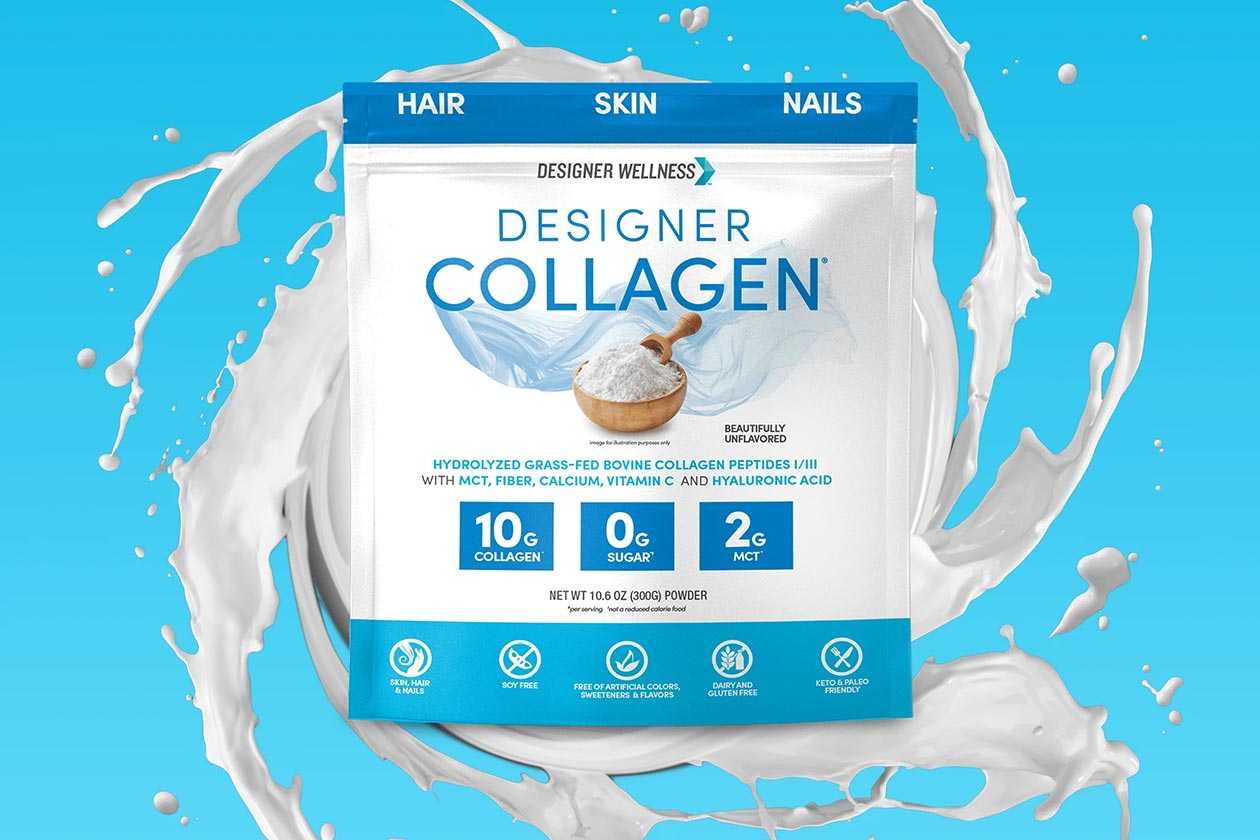 Protein brand Designer Protein has joined the likes of Canada's Mammoth and put together a collagen-based supplement, keeping with the brand's usual naming style in Designer Collagen. The product is a simple combination of collagen to support healthy hair, skin, and nails and MCT oil powder, although the collagen is, of course, the main feature.
Each serving of Designer Protein's new Designer Collagen provides 10g of protein from collagen alongside 2g of fat, 6g of carbohydrates, and a calorie count of 80. Those numbers are for the supplement's two actual flavors, Toffee and Vanilla, and do vary for its more convenient Unflavored option, which has 4g of carbs and in turn slightly fewer calories at 70.
Designer Protein's Designer Collagen is not available yet but isn't far away, with the brand aiming to have it in stock and available in a couple of weeks to close out the month of August. If you'd like to get in early, you can pre-order the health and wellness product through the brand's website at $25 for a bag of 16 servings or 18 servings in the Unflavored.